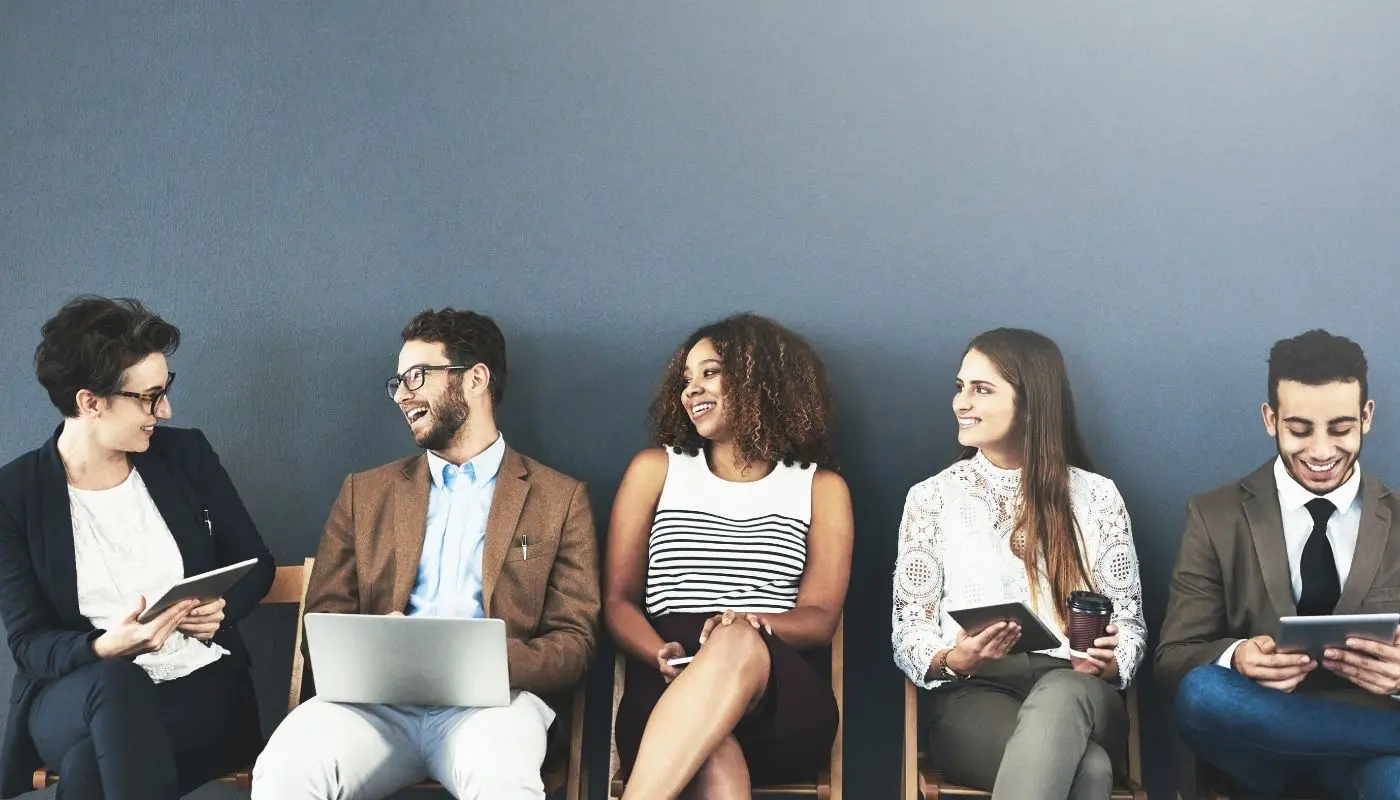 7 Steps For Encouraging Employee Advocacy In the Oil Industry
When it comes to attracting new talent into the oil industry, public perception continues to be a growing challenge, particularly when recruiting younger generations into the field. Despite increased efforts to drive sustainability and new technology, plus the general enthusiasm existing employees have about working in oil, it seems we struggle to promote the positive aspects of the industry.
Create a culture of employee advocacy
Considering that a recent Adweek study found 76% of people say they're more likely to trust content shared by 'normal' people rather than content shared by brands, it seems like we're missing out on an opportunity to improve perception and drive attraction, by leveraging our existing workforce – transforming them into online brand ambassadors. 
Here's a useful guide for oil companies who wish to create a culture of employee advocacy in their business.
1. Start by understanding what employees want
If you want to be successful in creating an engaged internal influencer community, you first have to understand what would motivate employees to share content about the business. The last thing you want to do is make this feel like a lot of additional work for employees, so making it tailored to their interests will help keep it fun and interesting. Take an initial survey of employees to understand:
What areas of the business they're most interested in

What they most enjoy about working at the company 

What type of content they would be most comfortable sharing

What content would help to promote their own personal brand or drive their team goals

Any changes the business needs to make before they feel comfortable sharing content 

Any concerns they have about sharing online
Determining what type of content employees would enjoy creating or sharing will help you to create an employee advocacy framework, plus it may highlight any changes the business needs to make (such as implementing corporate social responsibility initiatives) before employees can get on board.
2. Assess internal personas and assign content 
Now you understand what employees want to share, you can map out a content matrix based on the current workforce, assigning content areas and types based on their interests and roles within the business. This could be attending events, interviews, team-building exercises, or highlighting specific company projects or areas of the business.
Taking this approach will give you a clear view of who is likely to share what, and highlight any potential gaps. 
At this stage, you should also identify senior employees who can help champion the programme – look for executives and team leaders who may be able to help drive employee advocacy in the business.
3. Make it easy for them: create a framework
If you want your employee advocacy programme to be a success, make it as easy as possible for employees to submit and post about the business. This means creating a clear framework and guidelines i.e:
A clear sign off process and flexibility. 

Avoid a long and rigorous sign off process as this will likely put employees off from engaging with the programme and prevent any social activity. Does a message really need to go through 3 sets of people before it can be approved? 

A list of suggested content based

on their answers from stage 1

A useful do's and don'ts resource. Providing clear guidelines on what type of content is suitable and meets the company's needs from a compliance and privacy standpoint, allows you to give employees more freedom and flexibility to post online – without fear of a PR nightmare.
An easy way to assess and submit content – this could be as simple as a dedicated email address where employees can send images, ideas for posts and get feedback or even your own app depending on company size. Hootsuite's pre-created and customisable Amplify app is ideal for this.
Weekly team emails to inspire content submission. Asking key questions like 'What made you proud this week?' 'What did your team achieve?'
Planning for digital moments. If you're holding a company event or conference, assign specific hashtags and photo gatherers in order to help drive positive online activity.
Providing the above resources will encourage employees to share brand content across their own social media platforms, whilst providing up to date content that the company can share too. 
4. Highlight the benefits 
How do you convince a busy team that sharing content about the business is beneficial to them? Make sure your employees clearly understand the benefits. This could be:
To help position them as thought leaders in their particular field

To champion their team's successes
Working together to help improve public perception of the industry (which will likely mean less difficult conversations for them and a greater sense of pride in their profession).
You also want to reassure employees that their social media accounts won't be taken over and that they're under no pressure to share content. It's about empowering your team to share the type of content they're interested in, as ultimately, this will resonate better with their own online audience. Remember – we don't need everyone to share everything, just what's relevant to them. 
This isn't the sort of thing that works well over email – so make sure you get senior employee advocates involved to hold face to face meetings with teams.
5. Incentivise based on motivations 
Some teams and individuals will respond positively to certain incentives – but beware of putting employees off with the excessive competition, as everyone's motivations are different. Whilst the sales team may enjoy competing to be the number one brand ambassador of the company, your engineers, for example, may prefer less intense incentives – such as funding a team project based on keeping a consistent level of online activity. Incentivise on a team by team basis – without making employees feel forced to commit.
6. Provide training
To really get your employee advocacy initiative off the ground, hold focus groups or short sessions with employees to help empower teams to become ambassadors. This means clearly explaining the guidelines, framework and benefits face to face, to inspire action. 
Keep training continuous, rather than a one-time thing, to keep motivation levels up.
7. Roll it out to a test group
Before taking your programme company-wide, consider running it with a test group for one month. This allows you to then analyse what's worked well and what hasn't, and to gather employee feedback before you go full steam with your employee advocacy initiative.
Finally
One final point to note is that not all employees will be on board with social sharing – and that's okay. Find other ways for them to be involved with the process – such as taking photos or proving ideas for content. They can still be part of your social powerhouse.
 
It's time more companies in the oil industry embraced social media as part of a collective drive to improve public perception, ultimately attracting the next generation of employees.
Thanks for reading, browse more articles like this on our oil industry blog.