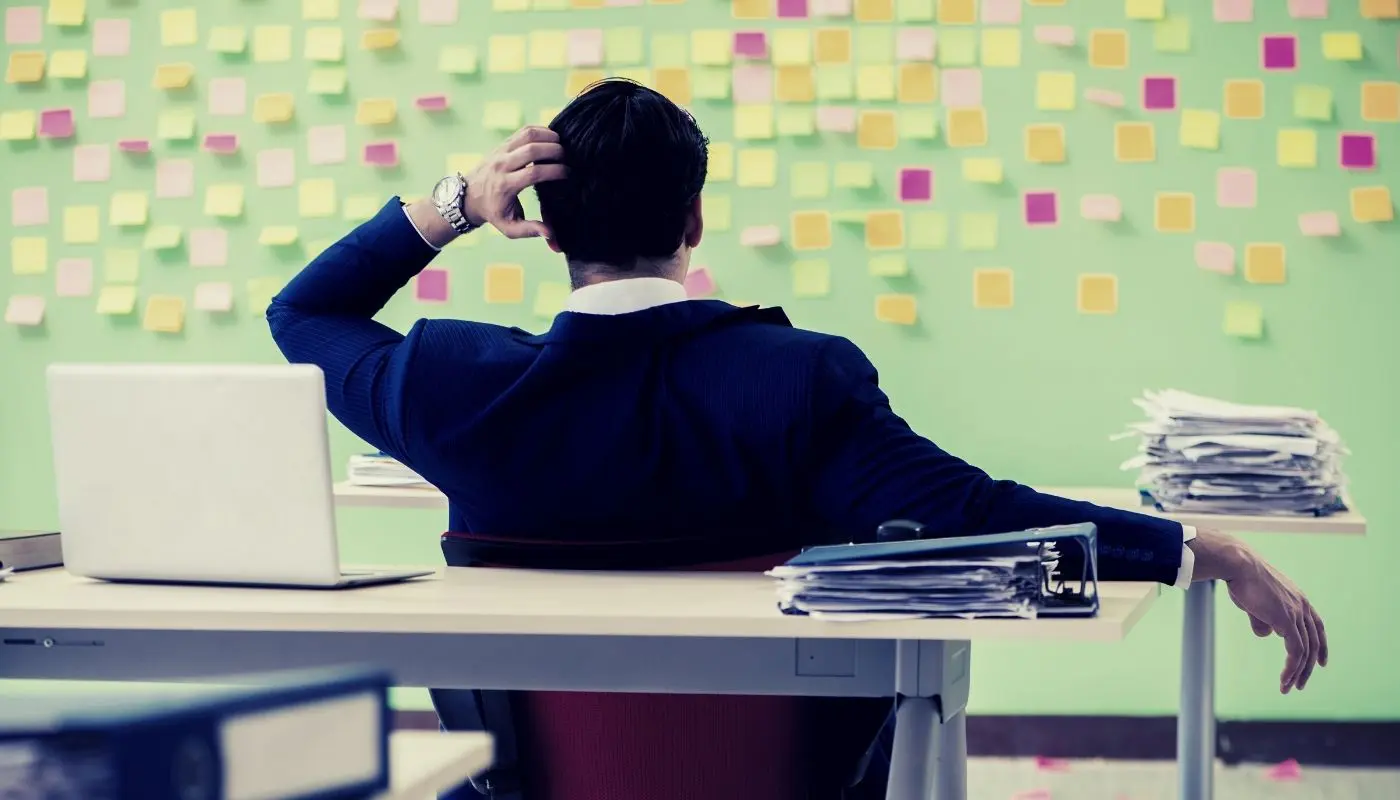 Is Workplace Incivility Hurting Your Employee Retention? (2021 Update)
Over 60% of employees intentionally cut down on work efforts after experiencing incivility in the workplace, according to research from Christine Porath, Ted speaker and Professor. With a huge financial and cultural impact, incivility brings to business here are our thoughts causes and how to tackle incivility.
The problem with lack of civility in the workplace
Incivility has long been part of business culture, with some even accepting that this type of behaviour is needed for companies to thrive. But at what cost? 
Besides the fact that employees will intentionally reduce work efforts, incivility research from Christine Porath has also highlighted that even those who witness incivility, tend to see a drop in cognitive function by 18% – making them more likely to make mistakes or take longer on tasks.
The studies also found that 80% of employees who experience incivility lose time worrying about the encounter afterwards, 12% actually leave a company following incivility and 25% intentionally take their bad experience out on their customers – accounting for more wasted hours, poorer retention and potentially lost business. Studies have further linked incivility to a decrease in creativity and increased aggression.
When the global technology company, Cisco, investigated the research, they were able to estimate that incivility was costing them over $12 million dollars a year – yikes!
Burnout and incivility
The World Health Organization (WHO), recognised burnout as a syndrome in its updated International Classification of Diseases manual – signalling its rise in the workplace. The World Economic Forum also estimated burnout's global cost to businesses at $322 billion.
Many employees are facing increasing workloads and longer working hours – especially since the lines between work and personal time have been blurred with our 24-hour access to email on our phone – making it harder to switch off.
When a person is stressed or burnt out, we know they find it more difficult to be empathetic – which is why the connection between burnout and employees treating each other well is so clearly linked.
Bringing civility back
So what can your organization do? If you want to better retain your employees then you need to take action. The below strategies can be adopted in order to drive greater civility in the workplace and ultimately, improve employee retention.
1. Include civility in your code of conduct/company values

Help employees to contribute to creating a positive workplace culture by setting out a clear code of conduct that incorporates civility. For example:
"We always great and acknowledge each other – no looking down at your feet in the lift!"
"We have an open feedback culture"
"We speak up when incivility is occurring"
"We respect each other's time"
"We say thank you!"
2. START AT THE INTERVIEW PROCESS
Set expectations early when interviewing new hires by clearly stating the company values and code of conduct, making sure the potential employee understands that they're expected to adhere to these. When it comes to references, don't just speak to bosses but if possible, also speak to their colleagues to get a true picture of their civility. Even asking the people the interviewee interacted with during your interview process (such as the company receptionist) can be a good indicator of the type of person they really are.
3. Don't compromise on breaks
Create a culture that values break rather than rewards those who work through their lunch. Various studies have proven that taking a break actually improves our mental ability, so those who don't make time for them are essentially hurting company productivity anyway! Making your employees take a break also means employees are likely to spend non-work time together which helps to build empathy with each other.
You could go one step even further to facilitate break-taking by holding weekly meditation or yoga classes. 
4. Have an external company review management
Organisational psychologist Tasha Eurich found that 95% of people think they're self-aware, but only 10-15% actually are. This lack of awareness is often a huge causation factor in incivility – since people don't always know they're being workplace jerks! By having an external company review the management through interviews or anonymous surveys, companies can obtain unbiased and invaluable reviews of management, highlighting any incivility issues which may be hurting the business.
5. Include civility measurement in employee reviews

Just because you tell people what civility means to your business, doesn't mean employees will always be able to practice it successfully. This is where regular feedback and listening comes in. Use 1-1s and monthly reviews to provide useful feedback to employees who may need some help improving their approach to others.
6. Get teams comfortable in the peer-to-peer feedback

Simple team-lead feedback activities (such as highlighting 3 things the team are good at and 3 things that need improvement) can generate important conversation around civility.
7. Encourage civility ownership
Whilst it's important that companies create a culture that fosters civility, employees also need to be held accountable for their contributions. Christine Porath has created an incredibly useful self-assessment tool that employees can use to understand which of their habits may be contributing to their own lack of civility. 
More about employee retention
Thank you for reading – would you like to see employee retention increase at your company? Read our latest article or talk to us directly about retention strategies.