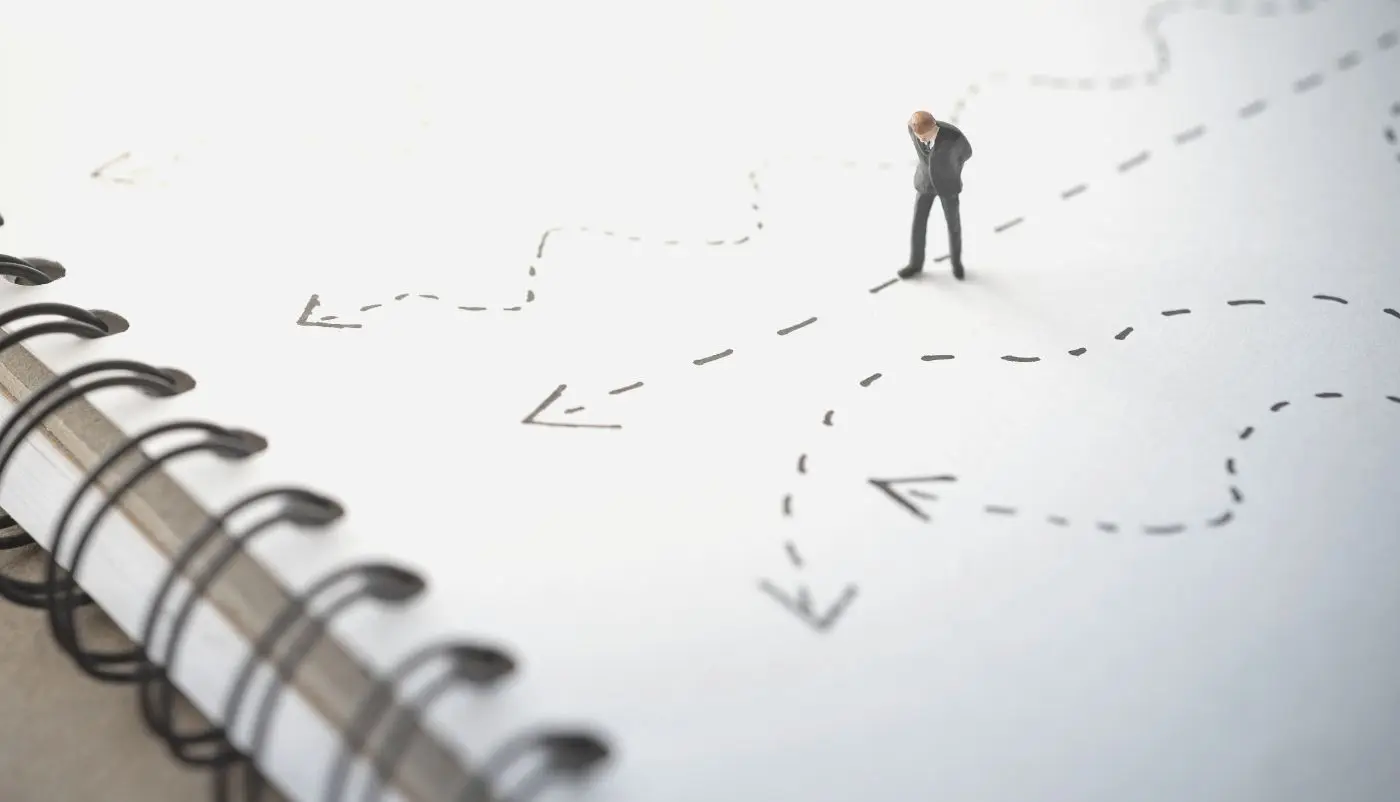 Why you should never accept a counter offer
It always feels good (albeit confusing) to receive a counter offer when you're about to leave a company. It's a great compliment and a testament to your skills and value as an employee when management don't want you to leave. Leaving for pastures new can also feel like a big risk, so getting the opportunity to retract your actions can feel tempting.
However, accepting a counter offer rarely works out in the long run – especially from what we've seen in our 10+ years of recruiting in the oil industry. In fact, 70% of the rare few candidates who did accept a counter offer, still left the company within 3 months anyway!
Here's why it's usually not the best solution.
Here are 3 reasons you should never accept a counter offer:
1. Old problems won't go away
The main reasons why you opted to leave the company in the first place will likely still remain, even after accepting the counter offer. Likely, the only thing that will change will be your pay check – and money's not as motivating in the long run as you might initially think. Poor management, lack of direction, poor work-life balance and other factors can soon outweigh any financial benefits you may have gained for staying.
Ask yourself: do you want to continue feeling unfulfilled at work? Could you still gain financial benefit at another company, but without the current issues you're facing?
2. Your relationship with management is now fractured
Even though the company want to hold onto you, knowing you felt dissatisfied enough to try and leave can often leave a bitterness in the working relationship which is difficult to shake off. This can manifest itself into a lack of trust, especially when it comes to involving you in new or important company projects. Ultimately, staying at the company may now result in you being held back in your career. Why take the risk? 
3. Loss of respect from co-workers
It's become disturbingly common for employees to stage a 'resignation' in the hope of securing a promotion at their current company (some without even having any real offer from another business). Because of this, co-workers may see your attempted resignation (no matter how genuine you were about it) as an unfair tactic of getting ahead, and likely won't respect your new position or see you as a team player. Whilst we don't have to be best friends with our co-workers, we do need their support in order to move forward and be successful. Can you see yourself working at a company without the full support of your peers? 
The final verdict
Taking a counter offer is generally bad for your working relationships with both senior management and colleagues, and can greatly harm your career development. A quick promotion or pay rise may seem attractive, but it's a short term solution which you could leave you much worse off in the long run. Within a few months you may find yourself banging your head against a wall, wondering why you let such a good opportunity go…
So don't fear the unknown, embrace it and get excited about your new opportunities ahead.
Finding the right job with ABN Resource
Anyone who's been a candidate with ABN Resource will tell you that choosing to work with us means you can feel confident knowing we've taken the right steps to ensure your new company is a great match. We're a forward-thinking oil recruitment agency who utilise our industry knowledge and unique assessment platform (i-intro) to get industry leading results. That's why 77% of our candidates placed are still in situ after 4 years!
Thinking about your next career move? Get in touch or send your details to enquiries@abnresource.com.