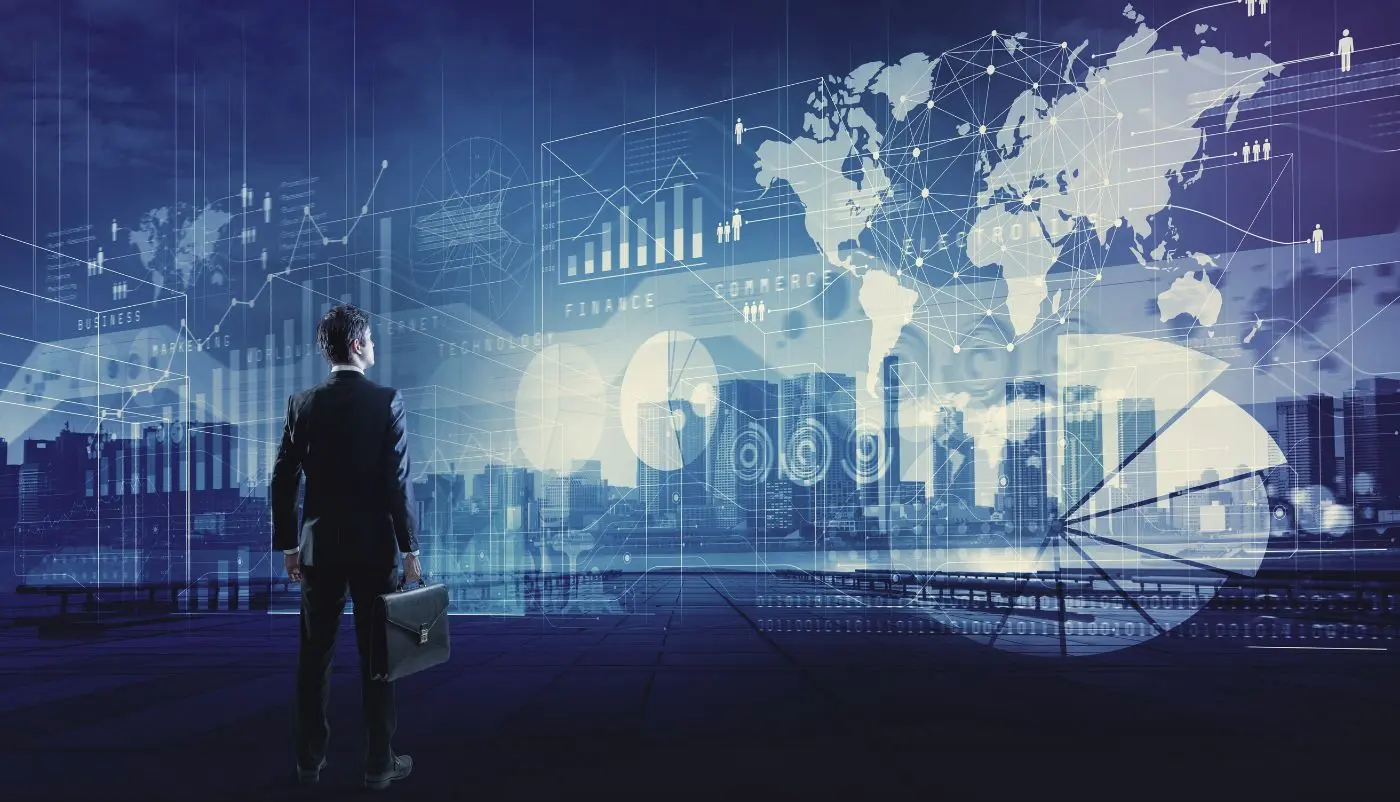 How digital transformation will change recruitment in the oil industry
At a time when disruption from new materials, the drive to greener energy, volatile pricing and further consolidation of the market is set to cause upheaval in our industry, companies are now looking for new ways to boost productivity and improve the bottom line.
Will digital transformation be the magic bullet? Our recruitment directors, James Moorhouse and James Leigh, discuss how they expect digital to disrupt both the landscape in oil and the way in which the industry attracts its talent. 
Why do you think it's time the midstream and downstream oil industry embraced digital transformation?
James Moorhouse: As it stands, a lot of businesses in the industry still use old ways of working such as legacy systems and programmes. Not only is this inefficient (it's easy for data to be inputted incorrectly which can lead to numerous issues) but AI has advanced in such a way over the last decade, that the benefits aren't just about handling data better, but also the ability to make more accurate predictions and detect opportunities, which will ultimately lead to better business decisions.
 James Leigh: From a recruitment perspective, clunky legacy systems and old ways of working are a turn off for young talent looking to start their career. We're competing against industries like tech and finance – so we need to offer an updated, more modern approach which young people can work with. I very recently surveyed the global market of young professionals, specifically in pipeline, where respondents voted for 'uncertainty around career longevity' as the second biggest fear they had about working in the industry right now. This tells us we need to make changes fast to change the perception that oil and gas is a dying industry, and digital transformation can help with this.
James Moorhouse: I think many businesses are failing to capitalize on digital transformation, as they see it as something that's only relevant to large corporations. But digital transformation doesn't have to be as complicated as producing deep sea robots or your own AI chat bot. Smaller businesses can start with the basics by digitalising simple in-house procedures, and they're likely to see the productivity benefits pretty quickly'. 
Why has it taken the industry so long to catch up with other sectors?
James Leigh: The industry consists of a complex environment. Migrating from legacy platforms and procedures can be a daunting task, as it not only involves investing in new technology but also training the current workforce on how to use it. At a time when the industry faces challenges it's no surprise this has taken a backseat.
James Moorhouse: As James pointed out, there's always going to be some financial loss involved in developing new systems, but it's about seeing the bigger picture and investing for the future.
How will digital transformation effect the job market in oil?
James Moorhouse: As oil companies adopt new technologies and digital solutions, they'll be looking to hire new talent with a more digital focused background to help with the transition. Those individuals with experience in AI, big data, blockchain and software development will likely find themselves in an enviable position in the future, with the needs of the industry focused around their discipline. 
James Leigh: And it's not just the type of professionals which will be affected, but also how employees are managed. We predict an uptake in the use of intelligent internal systems which will help to monitor employees needs and performance. Other industries are already utilizing these tools to help monitor productivity, so it's only a matter of time before oil companies fall in line.
Where has digital transformation played out successfully in oil? 
James Moorhouse: From our own experience, 4 years ago we invested heavily in our unique AI based platform, i-intro. It's a smart assessment programme which helps us to effectively match candidates with the right employer. 4 years on and we're now massively reaping the benefits of this investment, with retention and fulfilment rates significantly higher. In the last 2 years, 97% of all the jobs we've received have been successfully filled, and 77% of all candidates we've placed in the last 4 years are still with their employer today. When you consider that we're we're specialising in hard-to-fill roles in oil, it's no surprise that our team feel extremely proud of these stats.
James Leigh: This is a real testament to how harnessing the power of AI and embracing digital can set you apart and really make a difference to your business. 
In terms of other companies in the industry that have implemented digital transformation successfully, European crude oil refiner, Saras, have a compelling case study. By using prescriptive analytics, they've been able to predict equipment failures up to 45 days in advance, leading to reductions in operational expenses.
TransCanada (TC Energy) are also enjoying the benefits of taking a digital transformation initiative, after augmenting some aspects of their demand forecasting. Using OSISoft technology, users are able to submit historical data into the platform which translates into more accurate forecasts, reducing opportunities for human error and driving efficiency.

Are you concerned that AI will ultimately replace the role of the recruiter within the industry?
James Leigh: There will always be some jobs that are replaced as technology advances… but recruitment isn't one of them.
As technology progresses, it will free up more time for the personal aspects of the role, rather than act as a replacement. Ultimately, an AI platform can help narrow down the candidate and client match, driving efficiency, but it'll never replace that face to face, human element. The insight you get from actually meeting with clients and candidates, understanding their quirks and needs, reading between the lines to understand the things they might not always say, simply can't be replaced by robots. And why would you want to?

James Moorhouse: The diplomacy involved in getting two people to meet in the middle of the road can also be a complex task which requires an emotional element, something which an automated process cannot replace. 
Final thoughts
Digital transformation has been a hot topic in the industry for many years, without a lot of action. If not for profitability, companies should think of the benefits that embracing new technology will bring from a recruitment perspective, for attracting new workers and keeping the current workforce happier, by improving their working toolbox. Whatever the size of your company, It's time to rethink outdated business models and get strategic about how you can apply technology to improve your offering.
Thanks for reading. Want to know more about our advanced recruitment platform, and how it could improve retention at your company? Get in touch at enquiries@abnresource.com. Keep up to date with our latest industry interviews and insights by signing up to our newsletter below.