Lube Magazine + ABN Resource: Workplace Trends For 2021
ABN Resource Director, James Moorhouse was featured in August 2021 Lube Magazine, sharing his thoughts on critical workplace trends that businesses need to consider when shaping their workplace for 2021.
You can read the full article below. Plus we'd recommend subscribing to read the full August issue here, which includes the very best lubricant industry insights.
Flexible working
Multiple studies show increased demand for flexible working arrangements. According to McKinsey & Company, only 37% of staff want to be onsite for work full time, pre covid the figure was 62%. The same research also indicates that flexible working seems to be settling on a hybrid set-up where traditionally office-based jobs are now split 3 days office 2 days at home. For employees, flexible working solutions can facilitate productive work, and the ability to balance personal commitments. Employers can benefit from a happier, higher-performing workforce with the right support and structures to support flexible working.
Businesses that embrace flexible working will have access to broader talent pools too. Organizations will be more attractive to top talent, and will benefit from amazing new hires, at reduced overhead cost with increased productivity and profits. This has been really helpful to companies with highly specialised roles that have been hard to fill even before the pandemic.
Diversity & Inclusion
Diversity & Inclusion (D&I) is not a new concept but is absolutely in 2021 is critical to building a thriving business. D&I means not only hiring based on demographics like gender and race, but it is also accounting for cognitive diversity where different minds and different ways of approaching work can help deliver innovation, creativity and improve performance. For example, Gartner found that inclusive teams improve team performance by up to 30% in high-diversity environments. In a BCG study, companies with diverse management teams had a 19% increase in revenue compared to their less diverse counterparts.
D&I efforts not only strengthen a workforce by positively shaping the workplace culture and ensuring equal opportunities, but they can assist in meeting the increasing demand of attracting and retaining highly skilled workers. They can help expand the pool of interested and talented candidates and encourage these new workers to remain in the company long term as they are in an organisation that supports Diversity & Inclusion.
The more inclusive we become as an industry the more ideas and experience we can harness, ensuring we do not get left behind! Important at this time of change and allows you to maximise the opportunities ahead.
Value alignment
The need for a strong employee value proposition (EVP) that helps potential applicants understand what it is that a company stands for is our third key trend. Employees want to be part of an organization that genuinely cares about its employees. Candidates are drawn to employers who are able to articulate a company's values and overall purpose and how their roles can potentially play their part within that framework.
A Gartner study revealed that employers who deliver on their EVP can improve employee retention by as much as 69%. And LinkedIn reports that 83% of employers believe their EVP has a considerable influence on their ability to attract and hire the best talent out there.
Sustainability
Generation Z and Millennials are placing increasing emphasis on meaningful work over earning a high salary. PWC reported that more than 65% of the modern workforce wants to work for an organization that has a positive impact on the world. Given the talent acquisition challenges facing lubricants organizations, this type of message needs to reach the next generation of budding scientists, engineers and technicians. By ignoring this growing desire, lubricant businesses risk restricting their access to a young, talented and socially responsible workforce.
Sustainability as a talent attraction tool is a topic we covered in our report, which you can download here.
ABOUT JAMES MOORHOUSE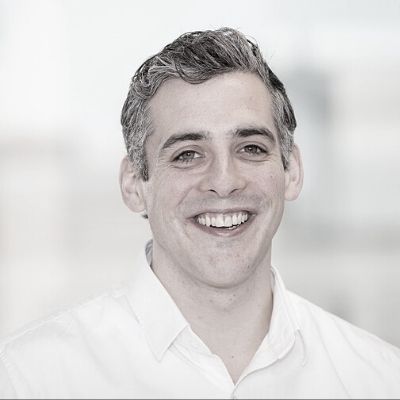 James Moorhouse, Founder & Director of ABN Resource, has been supporting downstream oil organizations and professionals in their recruitment and career development plans since 2012. His skills, expertise and unique approach led to key hires in the top companies around the world.
His vision is simply "to provide growth through happy, high performing people that make a safer & more sustainable world" if you want to be part of it – please contact him at enquiries@abnresource.com.
Read more by James Moorhouse