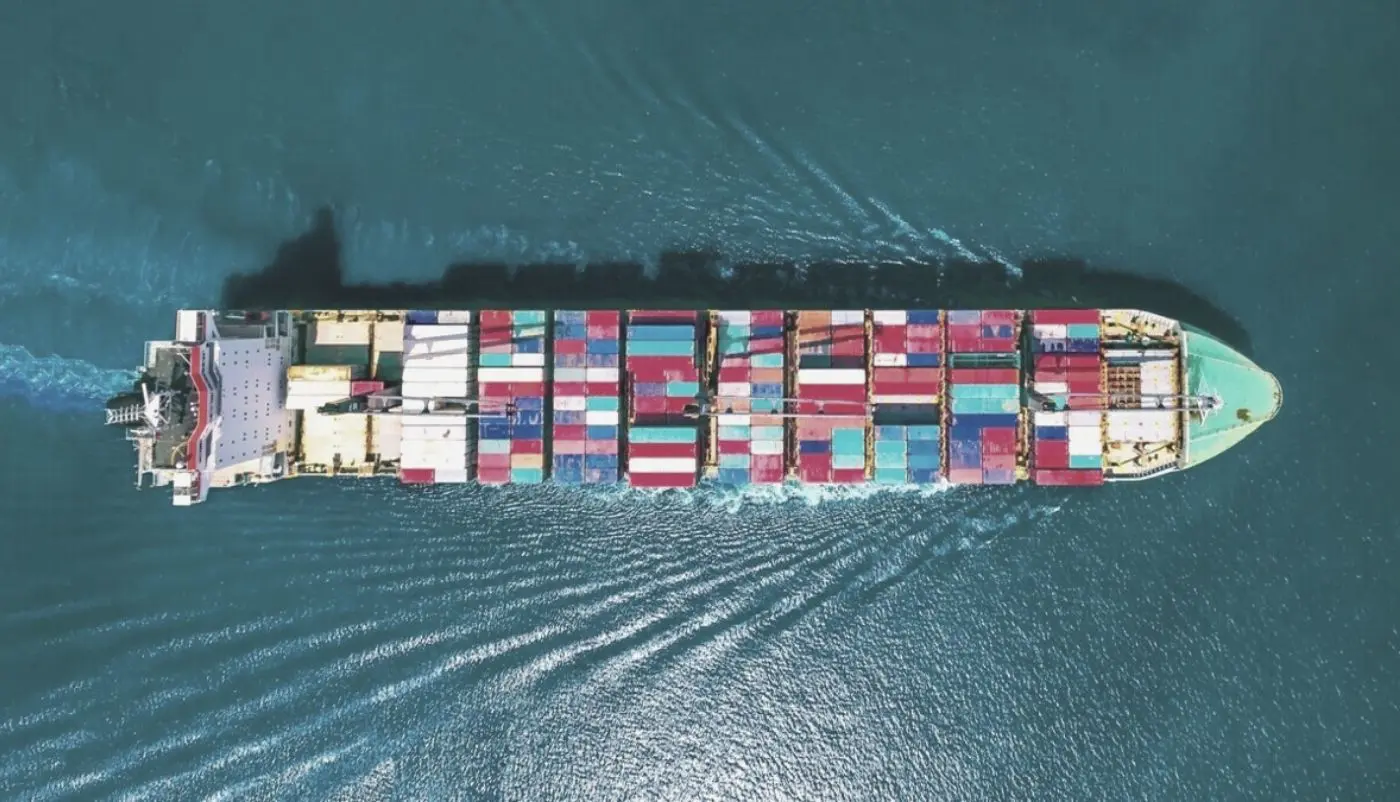 IMO 2020 explained: What does it mean for the energy industry
As we make our way through the final quarter of 2019, we get ever closer to the IMO's sulphur emissions reduction policy, which is set to take effect on January the 1st 2020.
For us as recruiters in the energy industry, we make it a priority to understand any market changes that impact our customers. Here's a breakdown of the expected disruptions to the industry and how the market will, and already is, responding.
Firstly, what is IMO 2020?
In a bid to reduce harmful Sulphur emissions from the world's ships, the International Marine Organisation (IMO) will enforce a limit on the percentage of sulphur content contained in all marine fuels – up to 0.5 wt%. This law comes into play on January 1st 2020 and is expected to impact the oil industry significantly.
What volume of fuel oil demand is affected?
To put things into perspective, the Marine sector currently accounts for half of global fuel oil demand (consuming 3.8 million barrels per day) with the majority of the fuel oil sulphur content between 1 to 3.5 wt% (and the most commonly used marine fuel thought to be at 2.7wt%). This means sulphur emissions will need to be reduced by over 80% in most cases, in order to be compliant with the new regulations.
How can the industry respond?
There are several routes that companies can take to ensure compliance, with each one bringing its own set of challenges.
1. Switch to a low sulphur fuel source
Research suggests that a high number of shipowners will decide to transition to an alternative low-sulphur fuel – with one likely candidate for this being marine gasoil. The benefits of using marine gasoil are that ship engines can switch to this with minimal operational impact. The downside is that the surge in demand would likely drive the price of marine gasoil up, making it a significantly more expensive fuel option for shippers. Investment baking company Morgan Stanley have predicted that the rising demand will generate an additional 1.5 million bpd for the distillate in the next 3 years alone.  As a cheaper alternative to marine gasoil, various refiners are also investing heavily in producing a blend of LSFO which could be sold at a discounted rate.
Who's publicly committed to using a LSFO so far?
Maersk – the world's largest shipping line – announced in April 2018 that they would be transition completely to LSFO. They've since joined forces with independent tank storage operator Royal Vopak, to launch a 0.5% sulphur fuel bunkering facility based in Rotterdam. More recently however, the company has announced plans to also invest in the alternative scrubber technology, with plans to add scrubbers to a limited number of their vessels.
Other companies – such as Singapore-based global container transportation company APL – have suggested they'll use a mixture of LSFO plus other alternative options, which are explained below.
2. Use of scrubbers
Instead of finding a completely new fuel source, many shippers are looking at options where they can continue to burn high-sulphur fuel oil by installing on board exhaust 'scrubbers' which would wash the exhaust gases to reduce the sulphur emissions. The drawback of this option comes firstly down to cost – since scrubber equipment is expensive (costing in the region of $2m – $4m per vessel), plus ships would lose valuable service time whilst scrubbers were being installed.
Research also indicates that more investment in scrubber technology is required in order to make it fit for purpose. Shipping company Vroon stated in 2018 that they're currently using scrubbers on a small number of vessels but that they 'require a lot of attention'. They've stated that their scrubbers are currently cleaning 1% fuel down to 0.1% in the US, but were uncertain how these scrubbers would cope with 3.5% sulphur. Furthermore, shipping repair specialist Hydrex have also expressed concerns about the increasing volume of pipework repair requests they're seeing following scrubber fittings – likely down to the exhaust gasses from scrubbers which are highly corrosive.
Companies also need to keep in mind that certain regions have or plan to impose restrictions on certain types of scrubber usage, with Belgium and Connecticut completely banning the use of wash water discharge (the open loop system). There is also the concern that new IMO regulations (which are currently in the pipeline) will completely ban ships from transporting HSFO by sea.
Who's committed to using scrubbers?
Data from quality assurance and risk assessment company, DNV GL, confirmed in 2018 that over 1000 scrubber projects had been agreed in a 6 month period alone. Industry experts have since claimed that up to 6% of the global fleet will likely be using scrubbers by the end of 2020. Some companies who've publicly committed to scrubber use include:  
• Danish company Dampskibsselskabet Norden – who've seen scrubbers as an attractive investment opportunity, opting to install scrubbers on up to 31 vessels. Whilst the costs have been estimated at around $54m USD, Norden believe they'll make an estimated 25% financial return within 5 years.
• Gunvor Group. In May of 2018, the physical energy trader announced their plans to order 6 eco-friendly scrubber tankers for their shipping division Clearlake Shipping, with the tanks set to arrive in early 2019.
• Frontline. In 2018, the independent tanker operator initially announced that they would not only fit scrubbers on 14 vessels (with the option to add an additional 22 systems) but that they had also strategically acquired 20% of scrubber supplier company 'Feen Marine Scrubbers', giving them a competitive advantage over rival tanker operators. The operator has since committed to installing 20 scrubbers in total.
• Star Bulk. The Greece-based firm confirmed it's order of 22 scrubbers for its largest ships in 2018, with a cost of roughly $3m USD per vessel. The company have since gone on to secure a $310 million 'green loan' to exclusively finance both the procurement and fit out of 50 vessels. 
3. Switch to liquefied natural gas (LNG)
Some companies may choose to switch propulsion systems to other fuels like liquefied natural gas, which gives off around 90% less Sulphur emissions when measured against HSFO. Whilst this could be a good option for newer build vessels, it would incur some significant infrastructure costs – particularly around the investment needed to build the required refuelling facilities. Another cause for concern is the uncertainty around the availability of LNG as a marine fuel in the future, and the potential impact on price if supply is low.
Who's committed to using LNG?
• Many Asian companies have been reported to be making the move to using LNG, making huge investments into upgrading their shipping fleets. Companies include Posco in South Korea and Cosco in China.
• German liner Hapag-Lloyd has announced they'll be testing both the scrubber approach and use of LNG in their IMO compliance strategy.
• Japanese company K Line, one of the largest global shipowners in the world, is incorporating all 3 strategies into their plans. The company stated that they won't be limiting themselves to one particular measure – using a mixture of LNG, scrubbers and Low Sulphur fuel.
To help companies come to a decision on what the best strategy for their business is in regards to IMO 2020, we've found a useful tool from global shipping consultancy Drewry, which calculates the commercial impact of the new regulations on their ocean freight costs and procurement decisions.
What opportunities does IMO 2020 bring for the industry?
There's no doubt that IMO 2020 will bring various implications to the industry such as potentially higher refinery costs and uncertainty around fuel price volatility. However, the Sulphur cap also brings new opportunities with it, such as:
New HSFO end uses

With the likelihood of HSFO demand decreasing, this creates an opportunity for producers of HSFO to find alternative end uses, such as industrial uses or power sources.
Increased demand for scrubber fitted vessels
Those who own scrubber fitted ships could stand to benefit by earning increased freight due to the surge in demand for compliant vessels.
Will the regulation date likely be delayed?
There is some speculation that the IMO 2020 compliance date may move, due to the industry not being fully equipped to handle what is being described as 'the most monumental shift' in the fuel market in such a short time frame.
It's also been reported that the US is pushing to delay the new regulations over fears of the knock on effects of rising costs for consumers and businesses, especially since this would likely fall right in the middle of their next presidential election campaign.
A delay does seem unlikely though, with Edmund Hughes (head of air pollution and energy efficiency at the IMO) recently quoted as saying "I can categorically say there will not be a delay," during the APPEC in Singapore. He went on to explain that a delay to the regulation would damage the IMO's reputation and credibility as a rule-making body for international shipping.
What happens if companies fail to be compliant?
Considering the majority of all global vessels are registered to a state which has agreed to honor the MARPOL Annex VI (i.e the IMO document outlining the new regulations) this could mean that ships which are found not to be compliant could face losing their international certification.
However, there will be some help provided for marine fleet companies in the form of FONAR documents. These are documented reports which will notify environmental authorities when a ship has been unable to buy compliant fuel, giving them the opportunity to be excused in certain circumstances. Whilst submitting a FONAR report doesn't result in automatic exception, only consideration, even Edmund Hughes himself has admitted we will likely see an influx of these being used worldwide come January 2020. Repeated use of these will likely not be tolerated though.
Final takeaway
Given the scale of the change it's clear that there is no 'one size fits all' approach when it comes to preparing for IMO 2020. Companies must tailor their strategies to their circumstances and business needs, considering all options, whilst planning for all potential outcomes.  
This isn't just limited to ensuring full compliance either – companies must also remember to map out plans to protect themselves legally from potential delays and shortages caused by the upcoming sulphur cap.
With the uncertain climate which surrounds IMO 2020, we'll be keeping this article up to date with the latest developments and insight. In the meantime, keep an eye out for other industry-related topics being discussed on our blog.
About us: ABN Resource are experienced recruiters for the energy industry. Find out about the work we do with the fuel market on our fuel oil recruitment page, or see the rest of the markets we specialise in here.