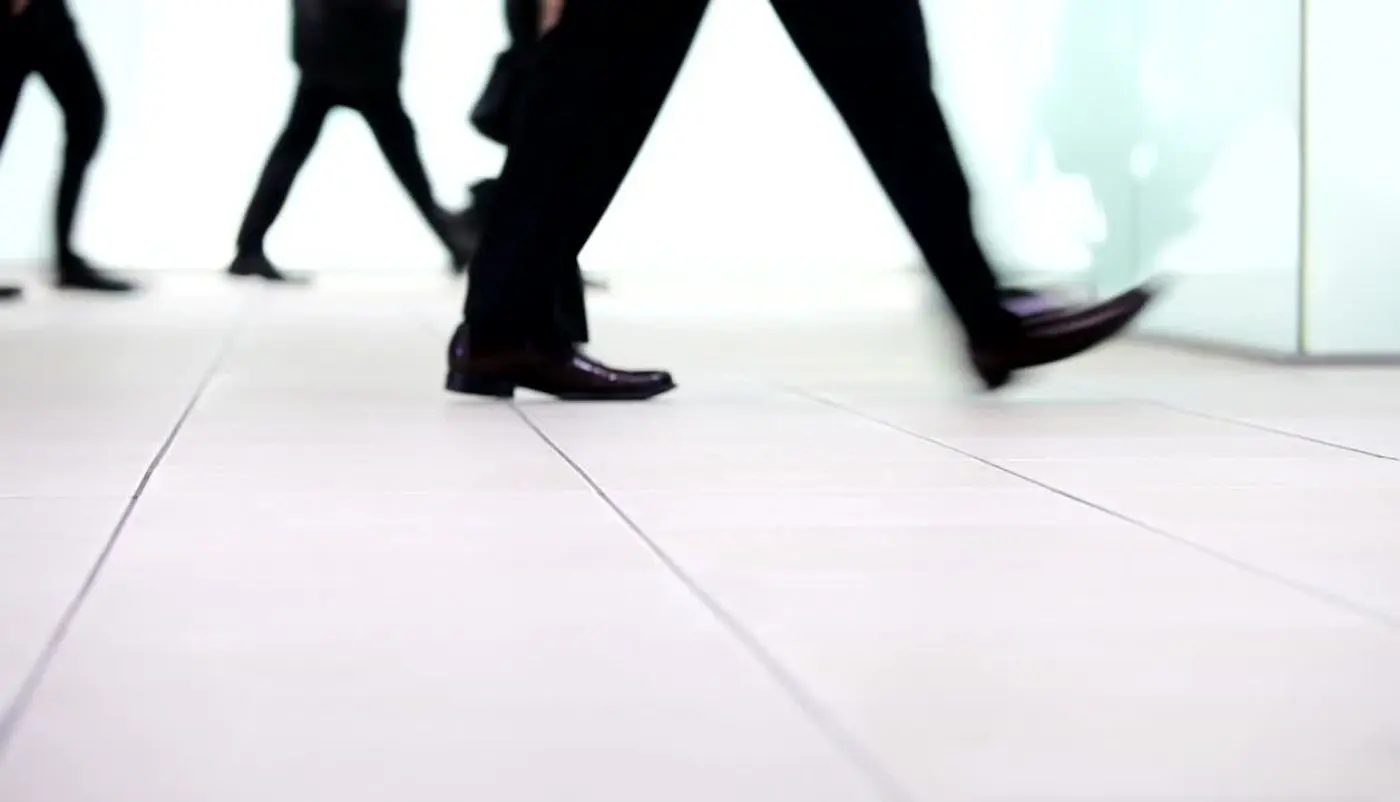 5 Practical Steps To Support Your Job Search During COVID-19
The social and economic impacts of COVID-19 means you need some new approaches to finding a job. To help you we have put together a handy guide and of course, we are always on call for a chat if you need further advice! 
In this article we will show you:
1- How to build a "dream" target company list for your job search.

2- How to find out if companies are actively hiring during COVID-19.

3- How to find the decision-makers in the companies you are interested in (and their email addresses).

4- How to make sure you stand out with your job application.
Step 1. Build a "dream" target company list
If you are looking for a new job opportunity, creating a list of companies you would like to work for is a great start. Let's begin with the standard decision factors like location, industry, company size, or culture.. When choosing your "dream" companies, consider your aspirations, goals, and which organizations are aligned with your professional & personal development plans.
Our tip would be to start a list with:
Companies you admire & respect

Look at t top companies in your industry – what makes them special

Your competitors or companies which occupy a similar market space to your experience
Creating the right target company list will help you stay focused and organized while navigating towards a new job in a company you know will be right for your career. As many organizations may not advertise their job openings, how do you connect with the right companies and find the perfect opportunity for you?
Step 2. Find out if the companies are still hiring
1. Make time for LinkedIn
Make the most of your network. Reach out to existing connections and make new ones in your LinkedIn network. They can be the first-hand source of information about the hiring agenda of companies from your target list. Don't be afraid to connect with new people who can help your career growth and resource open jobs. Like, comment, share the right updates with the right audience. And do it consistently. Add value, create dialogue, ask questions to get the insight you want.
2. Type "hiring" in the LinkedIn search tab
Directly checking who's hiring. Of course, you can still look at adverts. But so do the majority of job searchers. The application process is easy and worth doing, but there is a more effective way to beat the crowd and get results. Type "hiring" into your LinkedIn search bar and filter results by adding the target companies in the "current companies" filter.  You should get a list of all of the people (including your network and people you have had any interaction with), who have recently updated their LinkedIn profile and added the word "hiring" in their job title or feed. 


3. Add other filters to your LinkedIn search
Going beyond your target list. There are similar variations of the same theme when it comes to finding hiring contacts. So play around with keywords and filters to find results that work best for your market. A good one is to choose a specific location or industry. In this way, you will be able to find people who work for the companies that are currently hiring and match your job preferences.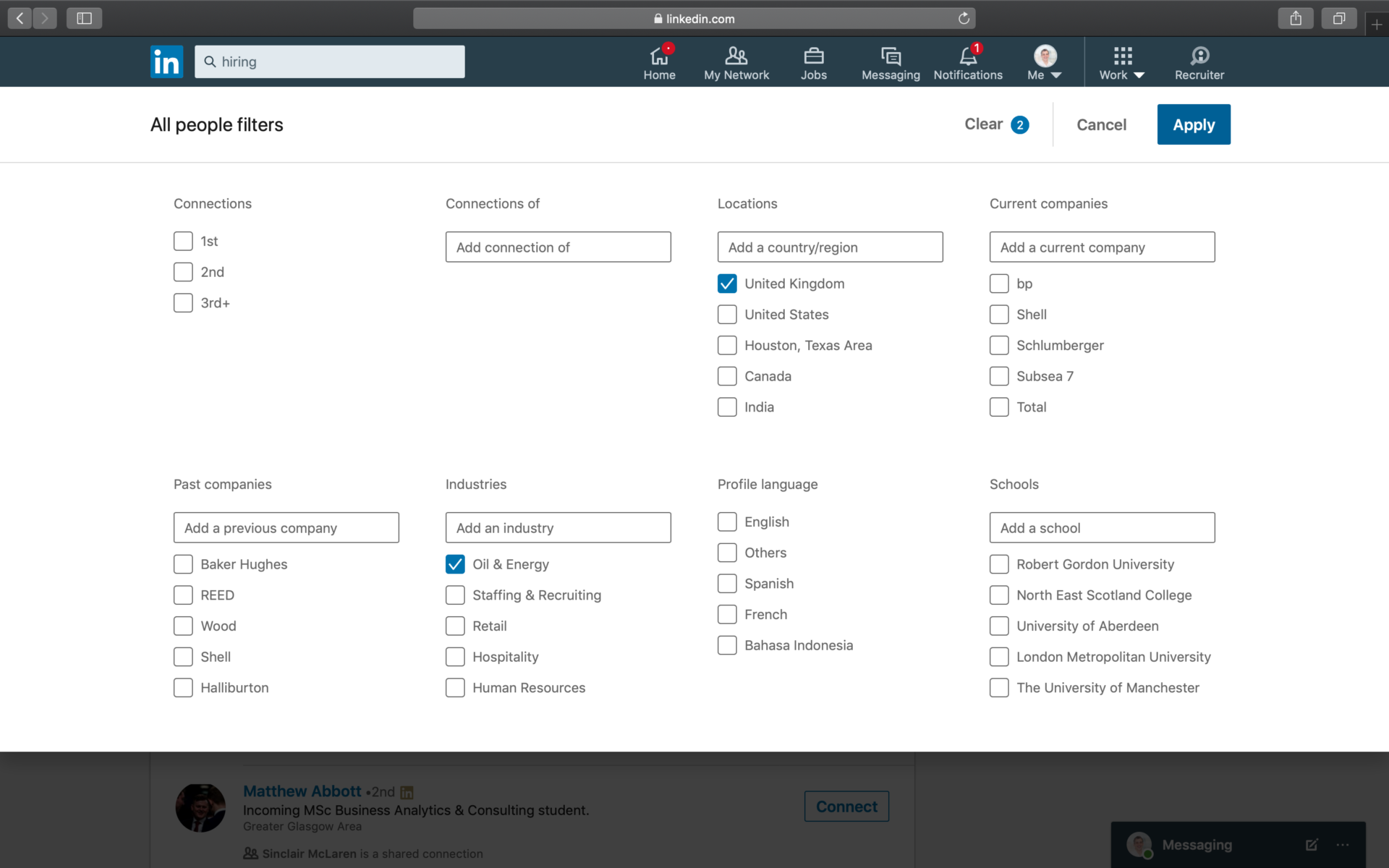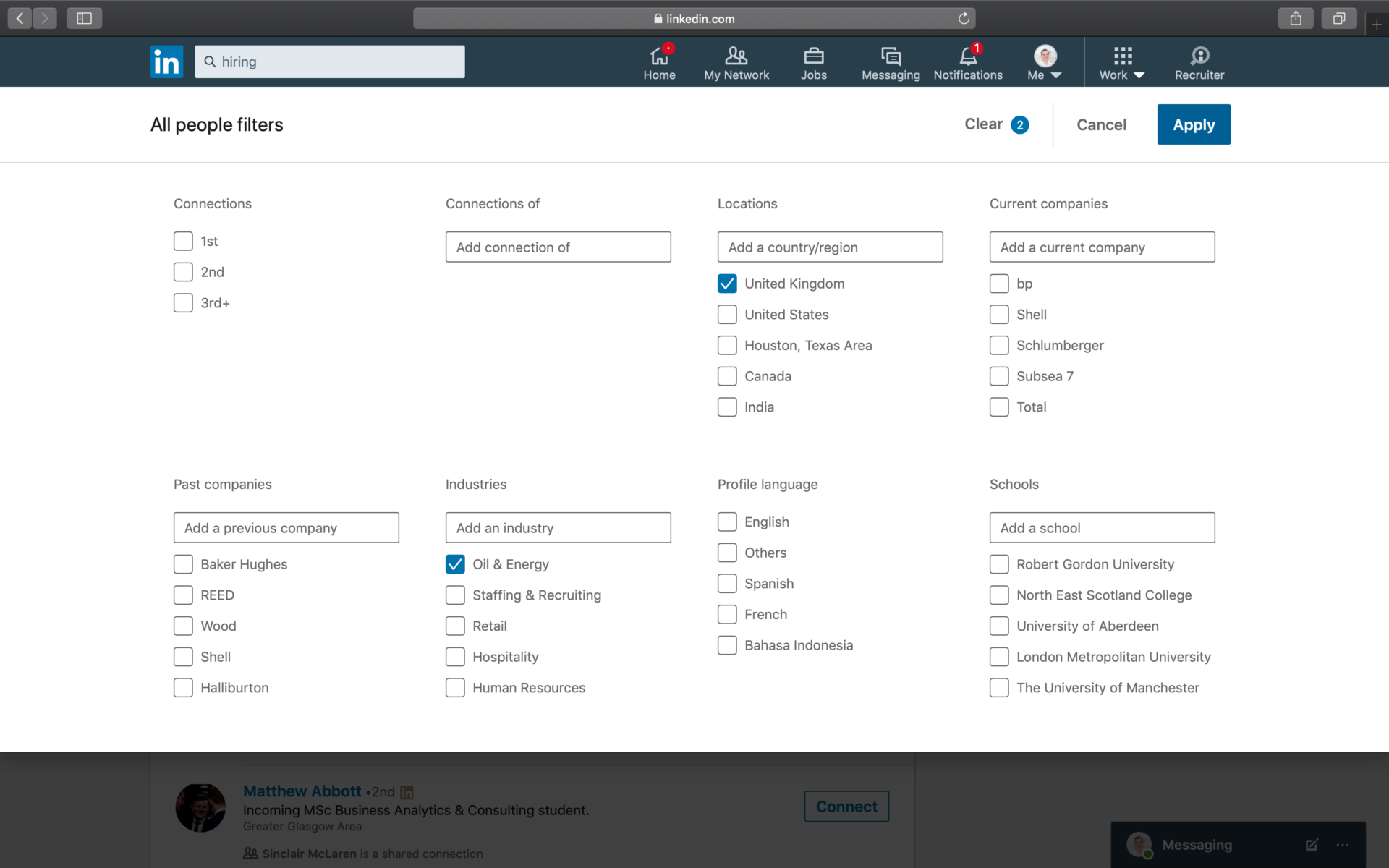 4. Explore Job Boards
Dive into job boards. These sites get a hard time from users, but they do offer genuine and good career opportunities. If you can deal with not always getting feedback or that feeling of being forgotten we'd advise you use them – best to leave nothing to chance and have all bases covered!
The most well-known job boards like Indeed or CV-Library are updated with millions of jobs offering daily. Most of them are user-friendly platforms that allow job seekers to browse using multiple search criteria.
Our advice would be filtering only the latest job offers. To do this, please go to the "Advanced Job Search" option, then "When and Where" tab to select a specific period of time. This way, you make sure the company is actually hiring and didn't freeze their recruiting.

Step 3.  Find decision-makers & their contact details
At this point, you should have:
a) The list of companies you are most interested in 
b) Some understanding which companies are actively hiring
Chances are, you will be getting back to LinkedIn to search for the decision-makers of these organizations. As an example, you're looking for a Sales Manager role in an oil company in London.
Here's what you should do:
1. Head to the chosen company LinkedIn Page
2. Click on the "See All Employees on LinkedIn" on the right side of the page
3. If the company is of large size – go to "All filters" and choose location and position (in our scenario "London, United Kingdom" and "Sales"). In this way you receive a list of people working in Sales in London and hence, you are able to find the person in charge (likely the "Sales Director").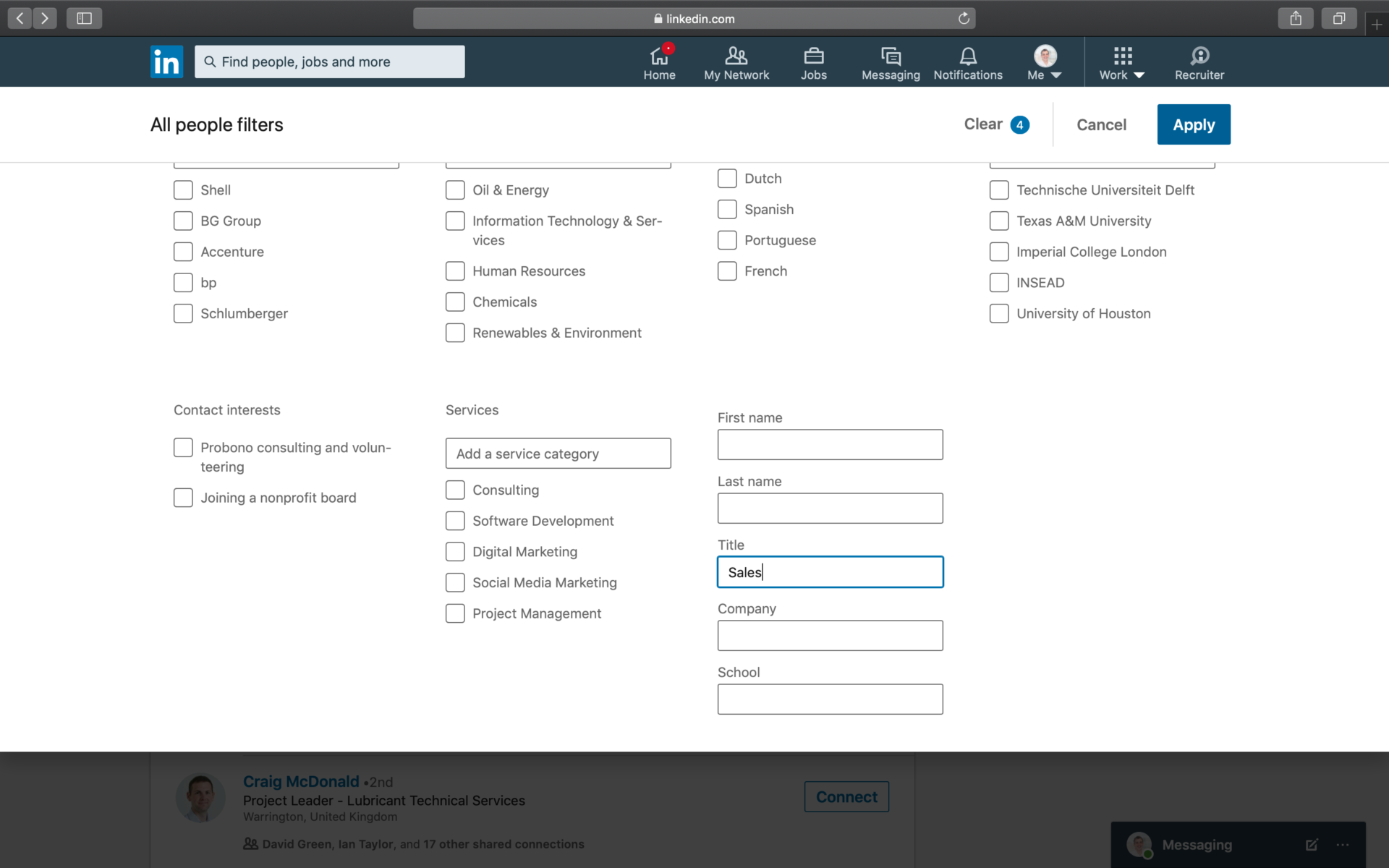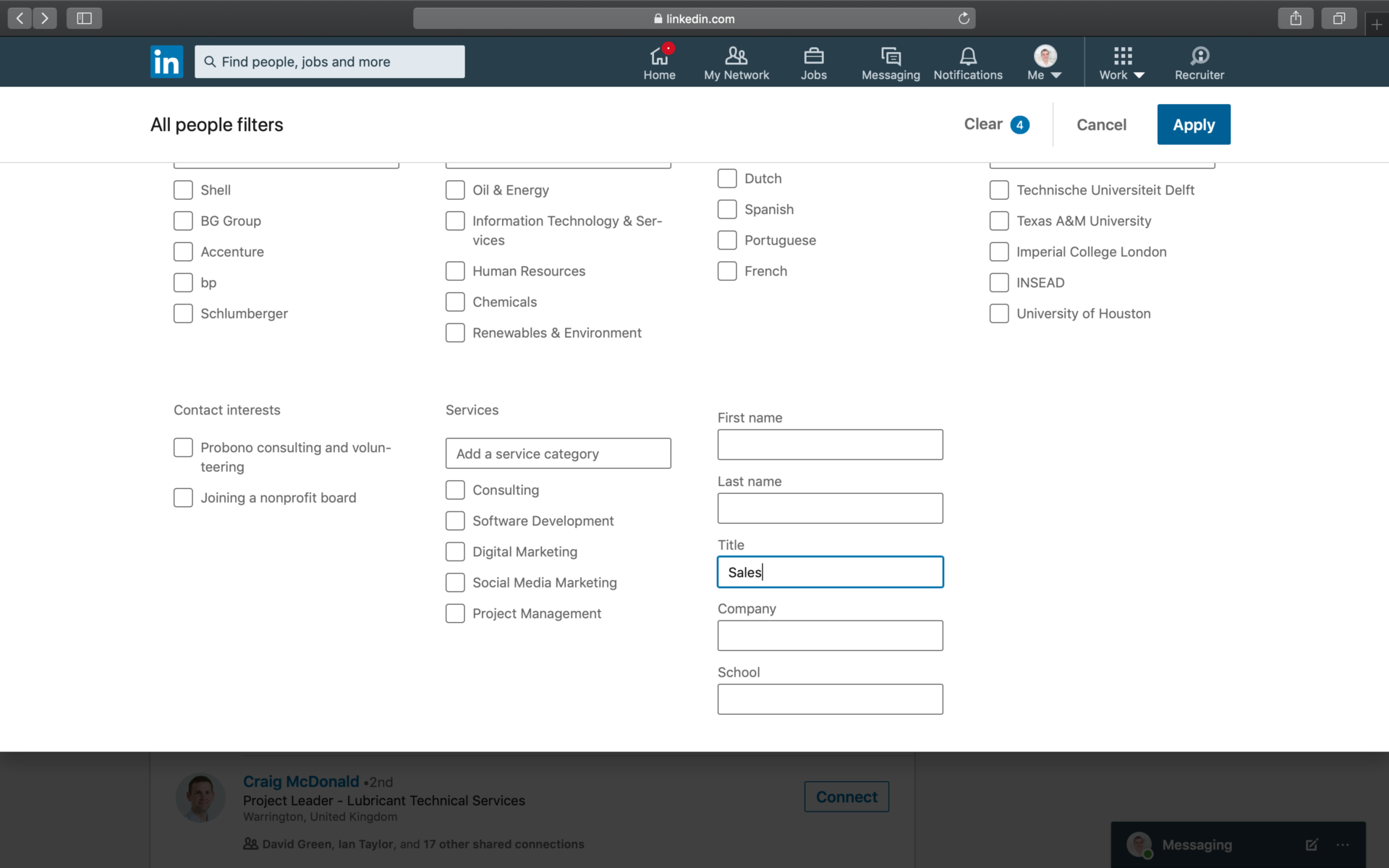 Note: For larger companies, it is always a good idea to create a shortlist of executives who may be in charge or influence the department you are applying for.
4. Go to the profile of a decision-make (it can be a VP of Sales, Head of Sales, etc.) and use email finding tools like Lusha or Interseller to find their email address.
Step 4. Prove why they should hire you
One of the most important things you can do when job searching is to highlight the value you can bring to the company you are applying to. By contacting the decision-maker, you have already been showing your robustness, determination, and resourcefulness. Now it's time to stand out from the crowd. 
How can you stand out?
1. Start with an intriguing subject. Increase your chances of your email being opened.
2. Add a personal note. Before applying to any job posting, conduct thorough research on the company business & affairs – start with their website, social media channels, media news, and press releases. Learn what the company is doing, what are their USPs, what projects they are involved in, their plans & growth agendas. Try to address this information in your email/cover letter to showcase your interest in the company.
3. Suggest ideas. Are you applying for a Sales Manager position and the company has just recently expanded its Lubricants product portfolio to the new industry? Do your research, mention the way the company can differentiate from competitors, be bold, don't be afraid to suggest innovative solutions.
4. Show what value you can add to the company. Remember, if everyone is offering the same thing, it has become the basic minimum or the expected norm in the job market. Address how your experience, skills, and knowledge can be leveraged into growing the company.
If you struggle with how to make an approach or communicate effectively crystal knows is a great app available on LinkedIn that profiles your contacts preferred communication style check it out here at (https://www.crystalknows.com/)
5. Make sure you attach your CV!
Dare to do something different – Loom!
Loom is a free tool that allows you to record a video directly from a chrome extension. It is a great way to stand out from other applicants and (ideally) it will lead to a much higher number of job interviews. A good video recording shouldn't be longer than 1 minute – rather than focusing solely on yourself and your qualifications, give them a reason WHY you are interested in their company and WHY you are being worth their time. 
It is a more unique way of communicating but certainly drives engagement up and gets a conversation started. 
If you need any help with creating a video, send us an enquiry at enquiries@abnresource.com.
Step 5. Don't forget to follow up 
Follow up on the application and network connections. A good idea would be to create a spreadsheet that allows you to keep yourself organized and focused on the job search process. We recommend you to follow up 48 – 72h after the initial contact, and then weekly for three weeks in a row. Try different methods, email, social messaging, and of course phone call.
Finally
Our No. 1 recommendation for accelerating your job search during COVID-19 is reaching out for help and support. Get unstuck, learn new job search techniques, be open for new solutions, get more active! The fundamentals of a job search have been changed but remember that companies still need to fill their open vacancies. The internal promotion, relocation, retirement, or need of the new department, regardless of the reason why any position is open, pursue it!
ABN Resource has been actively working with candidates, supporting their job search efforts. Just recently one of our candidates has secured a Managing Director role in a leading Lubricant manufacturer. We would like to share more success stories with our candidates! If you are currently searching for a new career opportunity within the downstream oil industry, reach out to our recruitment specialists for advice and other invaluable job-seeking resources.