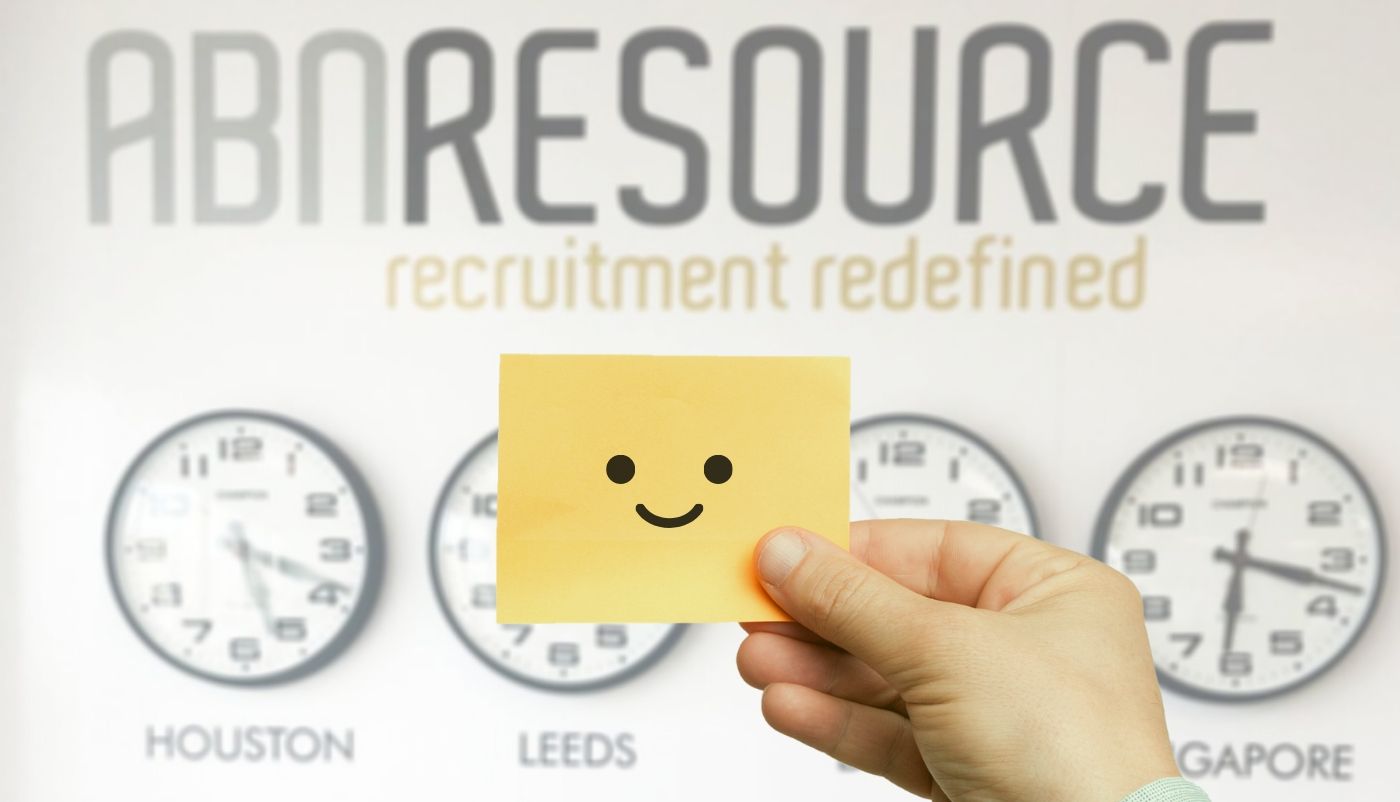 Why ABN Resource Is A Great Place To Work (From The Employees' Perspective)
As we are getting closer to the end of the mental health awareness month, we would like to take a moment to reflect on how lucky we are to have an employer who truly believes in a modern-day workplace where the wellbeing of his employees is a priority! 
Support
The support from our Director, James Moorhouse makes a massive difference from other companies we have worked before. It's great to see how James never misses an opportunity to invest to improve our well being from the daily catch-ups, friendly office, team initiatives, Xmas parties, and now The Work Happy Wellbeing Project programme! We have been constantly encouraged and pointed in the direction of things that will make us feel happier at work like books, videos, articles or different training pieces.
Transparency
It is important that James asks us what do we (really) want! Sounds pretty obvious, doesn't it?! Unfortunately, most of the employers assume that what they want for others is what employees' needs are. We are all different, therefore we are more productive and happy in our own unique ways. James engages us from early days, recognising what is important for us and what works for us individually – that could be working from home, more time to exercise, flexible working hours or simply, favourite coffee in the morning!:)
Flexibility
Truly flexible working arrangements – it helps us become more creative and productive. ABN recognises and rewards employees on our performance and achievements, not the hours we spend in the office!
Communication
All of the above wouldn't matter if we did not start with a single conversation. At ABN we have worked together and built a culture of communication. You simply need to take a second to ask yourself, your employer and colleagues how they feel and what they want/need without assuming you know all the answers. Communication is the key to stay happy at work and to build a healthy team!
Probably the best conclusion why ABN Resource is a great company to work for comes with the comment from Oliver Ineson, ABN Resourcer:
I didn't like my previous job and wanted to leave after 6 months (I stayed a year in the end) but at ABN I've loved it from the beginning and I'll happily stay here for the foreseeable future
Work with us 
We are constantly on the lookout for new talent to join our specialist teams – if you'd like to be a part of ABN Resource family; please send us an up to date CV and a covering note to enquiries@abnresource.com.
Text was written by ABN Resource Team