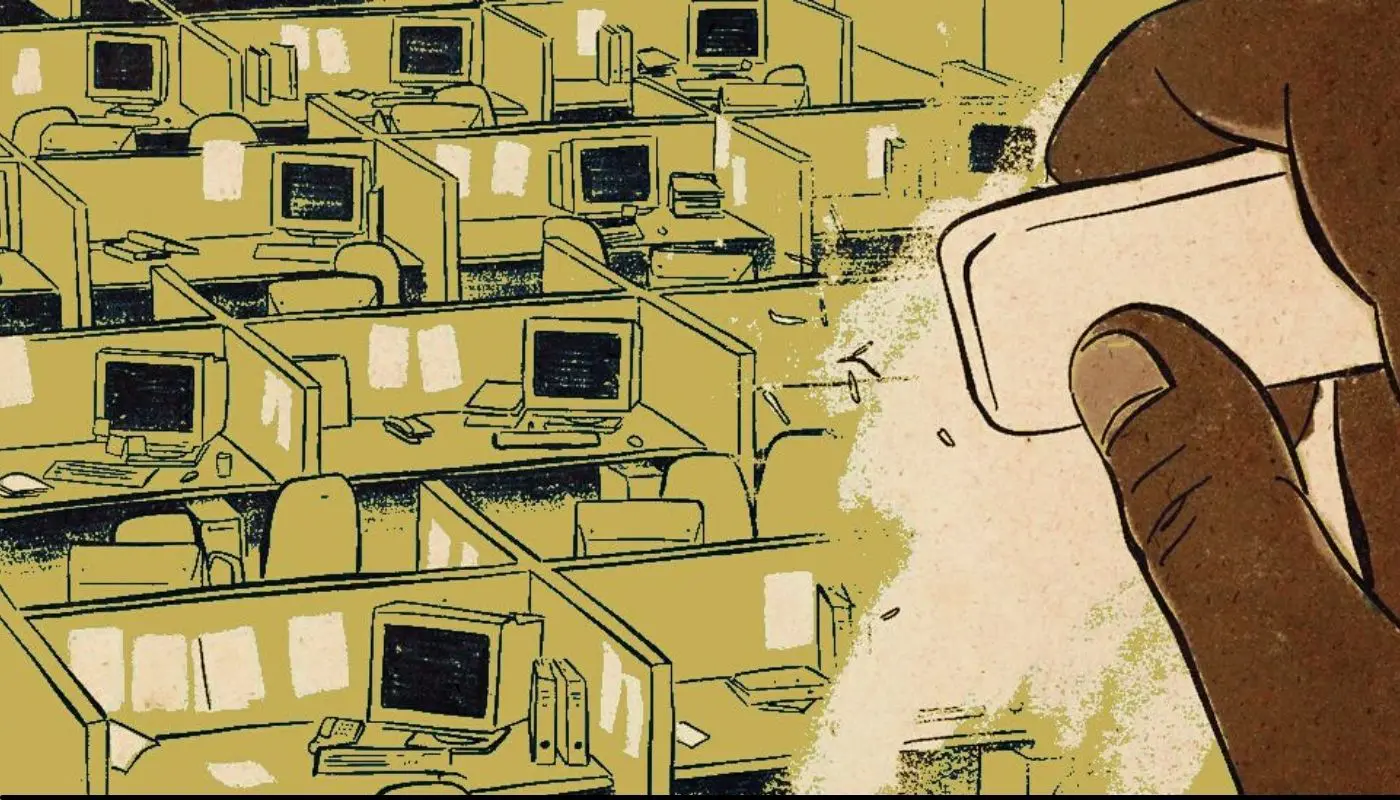 Majority Of Professionals In Favour Of Hybrid Work Policy. The New World of Working Part 1
Speak to employees about 2020 and many would agree the way we work has been transformed. For some, a workspace is no longer limited to a desk in an office, and for others used to remote work pre-pandemic, they are adjusting to virtual meetings instead of physical face to face time.  Fewer than one in seven managers expect a full return to the office by end of the year.
So how do we adopt a new future of work when the pre-pandemic way no longer exists?
Attitudes on the role of the office has changed
Before COVID-19, an office held the reputation of being critical to productivity, culture, and winning the war for talent. 
However, the pandemic put this conventional wisdom in question. Across the globe, working from home and remote locations has grown 159% since 2005, more than 11x faster than the rest of the workforce. During the pandemic, many people have been pleasantly surprised by how quickly and effectively technologies for videoconferencing and other forms of digital collaboration were adopted. 
Employees remain effective & productive while WFH
Organisations have discovered that both remote work and trusting employees is not only possible but in many cases more profitable. Employees remain effective and productive, and they feel better, too. 
According to Gallup, 41 per cent say that they are more productive than they had been before and 28 per cent that they are as productive. Many employees liberated from long commutes and travel have found more productive ways to spend that time, enjoyed greater flexibility in balancing their personal and professional lives, with 80 per cent of employees indicating they enjoy working from home according to McKinsey report. 
It's easier to find talent without restrictions on work location
From a business perspective, many organisations think they can access new pools of talent with fewer constraints on the location of work, adopt innovative processes to boost productivity, create an even stronger culture, and significantly reduce real-estate costs. 
Remote and flexible working arrangements mean people may begin to look for jobs further afield. Jobs were previously inaccessible for many due to geographic limitations, and economic factors such as high living and commute costs, social factors such as raising a family whilst working full time. Now, these talented people are becoming more accessible due to WFH options and employers are benefiting from amazing new hires, at reduced overhead cost and increased productivity and profits.
This has been really helpful to companies with highly specialised roles that have been hard to fill even before the pandemic.
Few want or expect going back to the office 5 days a week
According to IPA research, the vast majority of employees (89 per cent) would be happiest with a fully flexible approach to returning to the office, where they could work as many days remotely or from the office as they wished. Fewer than one in five employees want to return to the office full-time.
While organisations have been reopening their offices, challenges arise. 
As of summer 2021, employees returning to offices might have various concerns. A majority (66%) of employees say they are worried about their health and safety when it comes to returning to the workplace. The key is to understand the needs and prime concerns and in better-addressing employees issues. 
This is not simply about adapting working spaces, but also finding new ways to support and motivate teams, show value to being in the office, rethinking how to lead a business through change and solve new business problems along the way.
Office has a value for Creative & innovative collaboration 
Although employees are in favour of flexible work arrangements, offices still hold a valuable relevance for an organisation for collaboration, creativity and innovation with colleagues.
Progressive organisations need to offer employees more. A model based on strict supervision and oversight is giving way to one based on autonomy. Organisations such as BP were one of the first to move towards a more progressive and flexible way of working with a 3/2 day work week split and clear guidance on when you should be at the office and when at home.
Businesses that do not embrace the shift in ways of working risk being left behind and will struggle to retain talent.
Flexibility is key to keeping employees on board 
Do organisations double down on a remote working future, or prepare for office environments? Envoy's research shows that employees still want the option to choose. To retain talented employees and remain competitive, organisations will need to offer flexibility on work location. Obviously, some of the roles and meetings will require in-person attendance. But many others will become all-remote to mitigate concerns that people who come to the office regularly will be more visible to leaders and may jump to the front of the line for promotions. 
The increased flexibility will make it easier for the company to recruit from a wider talent pool too. The flexible working arrangements will also demonstrate that your organisation is dedicated to its employees – actively listening, learning and adjusting with them, with their best interests in mind.
The bottom line
Organisations are preparing for the new world of working. It is likely that flexible working arrangements will become the norm at workplaces globally as it is now considered by many to be critical for any business that is serious about productivity, agility and winning the war for top talent. 
With this in mind, what are you doing to address this change in employee demands? 
In our next article, we will explore what it means to have a hybrid work model and the steps your workplace team can take to transition smoothly to one. Sign up for our newsletter to get the latest content on trends shaping the modern workplace.