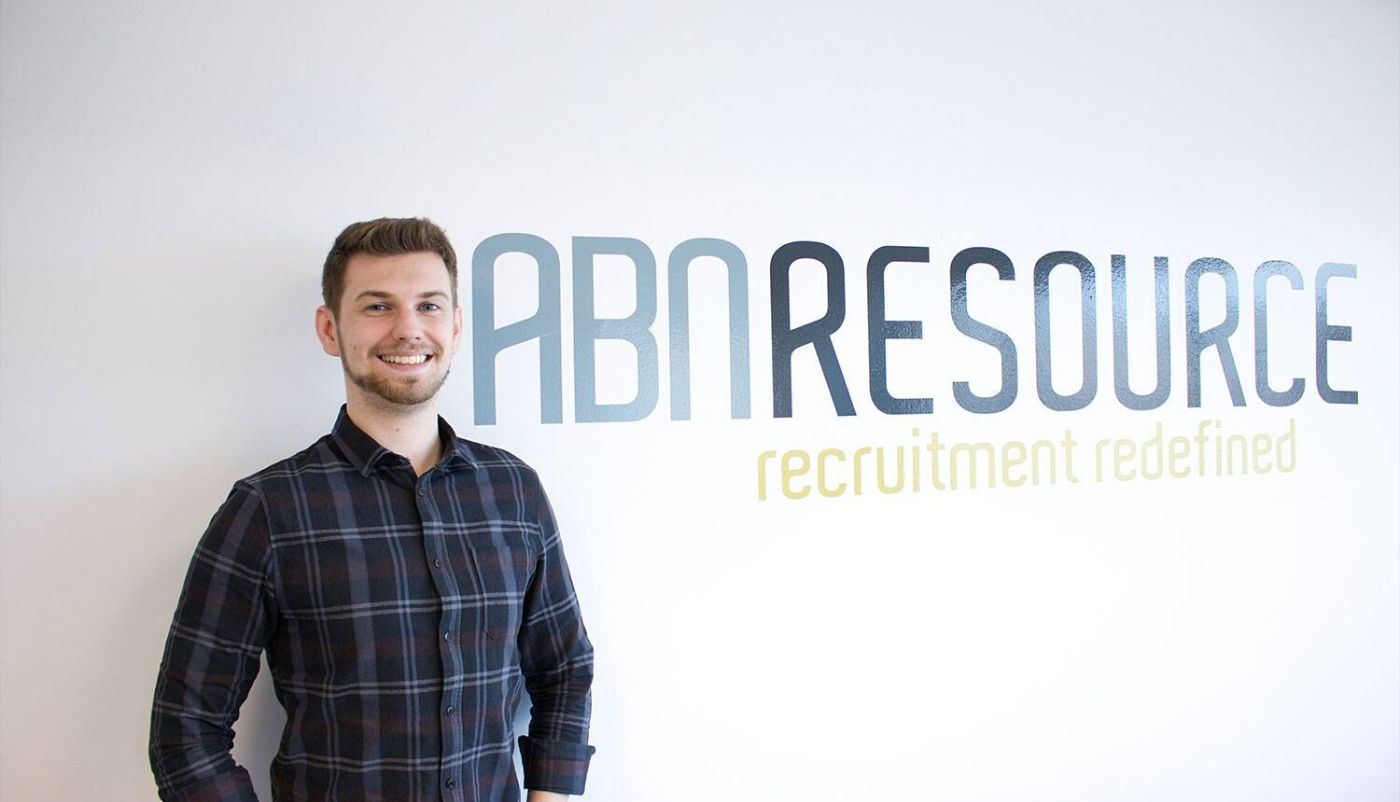 6 months into the job: interview with resourcer Oliver Ineson
6 months ago we welcomed resourcer Oliver Ineson to the growing ABN Resource team. Oli is a great example of the power of transferable skills, having joined us from a recruitment background in healthcare yet adapting to (and thriving in!) an oil focused role. Find out how Oli's found the last 6 months in the oil industry.
Oli – it's been a pleasure to have you onboard! Could you tell us what made you choose to further your career at ABN Resource initially?
For me it was that instant connection with the team. People say you don't have to be friends with your colleagues but I do think it's important to have some common ground and to like each other, especially if you want to achieve great things together! So team personality was key for me, but also, once I learnt more about how interesting the industry is, I knew I wanted to be part of it.
What have been your personal highlights at ABN Resource over the last 6 months?
Learning more about the industry as a whole has been exciting. The oil industry is so integral to our everyday lives, but if you're not involved in it it's not something you really think about. So it's really opened my eyes to how important and complex it is.
I've also really enjoyed the researching side – it's something I'm passionate about and subsequently good at. Everyone has their own unique talents and preferences so it's about finding where yours fits in with an organisation – I do feel like this is the ideal role for me.


What challenges have you overcome during your time with us so far?
The nature of the business means we often recruit for high-level, niche roles – which has meant I've had to do much more in-depth resourcing to find the right candidates. Thankfully, we have good processes and tools in place to help me tackle even the hardest of roles, and I've enjoyed learning these new ways of sourcing talent.
Where do you see your role progressing? 
As I become even more familiar with the industry I'm keen to attend more conferences and take more training opportunities, with the ultimate goal of moving into a more senior position where I can help and mentor others in the business.
What are you most looking forward to achieving?
Crafting the ultimate clean and up-to-date industry database!
What's your office playlist style?
When I've been in charge of the music I've kept it light and inoffensive, usually indie. My normal music taste is much heavier which I've not been able to express yet.. but we'll get there!
Finally, what's kept your interest in working at ABN Resource? 
I mentioned at the start it was the people that drew me to the business and that continues to be an important aspect of why I enjoy coming to work every day. I've yet to have a bad day here or experience any feeling of not wanting to come in! It's just a good atmosphere. 
I also admire the company's willingness to adapt and try new tools and suggestions. It's good to feel that, even if there are already established processes in place, you can still make an impact or positive contribution and feel like your opinion matters.
 

Thank you Oli for the feedback and kind words. We'll catch up with Oli in a year to see how he's progressed (and to see if he ever did get to play those heavy metal tunes!). Find out more about the ABN Resource team in our oil industry blog.