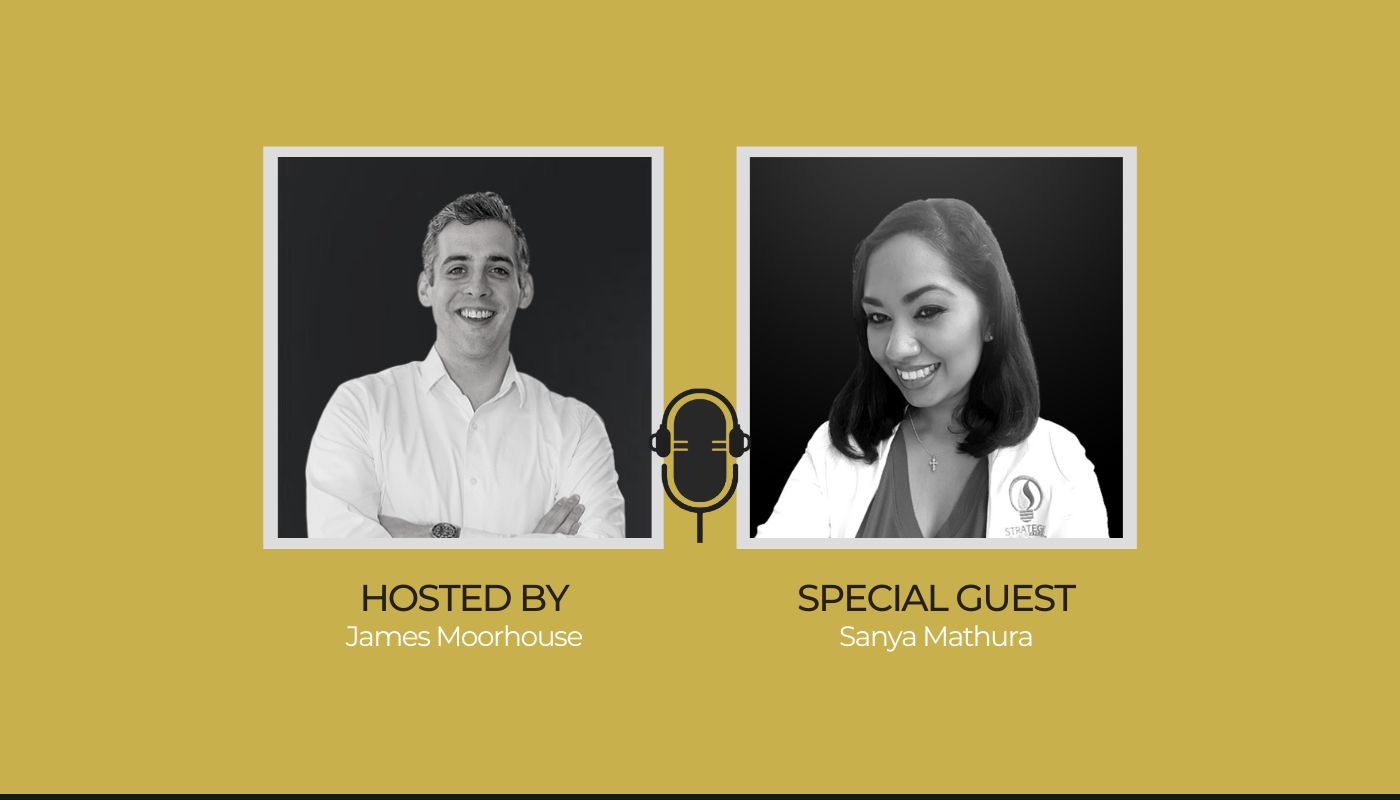 Women In STEM, Conversation With Sanya Mathura
Podcast: Play in new window | Download
Our guest today, is Sanya Mathura, the Founder, and Managing Director of Strategic Reliability Solutions Ltd and the author of the book "Empowering Women in STEM Personal Stories and Career Journeys from Around the World". James Moorhouse interviewed Sanya to talk about women in STEM, diversity and inclusion, the most in-demand skills necessary in the ever-changing lubricants industry, and tea!
About our guest
Sanya Mathura is the Founder and Managing Director of Strategic Reliability Solutions Ltd,  based in Trinidad & Tobago. Throughout her career in the lubricants industry, she worked for major organisations such as Shell and ExxonMobil. While writing her first book "Lubrication Degradation Mechanisms – A complete guide", she also gained her ICML MLE certification becoming the first female (and only person) in the Caribbean at the time to do so.
In 2021, CRC press, her first book publisher, approached Sanya and asked if she would be interested in writing a book geared towards getting more women involved in STEM fields. 
As she mentioned in the conversation with us, "I had a lot going on at the time and almost turned them down. But, after some thinking about the impact that the book would make across the industry, I decided to carve out some time for it. While I was growing up, there were no female role models who I could look up to or who looked like me. I wanted to make sure we changed that even if it meant that I would become the role model I wished that I had."
Attracting younger generation to STEM
According to Sanya, bringing more awareness of the many STEM areas and dismantling the misconceptions that act as obstacles to entry are excellent places to start when attracting more talent. To have a significant influence, the lubricants industry must begin with the next generation and raise children's consciousness as they develop. We should let them know that anybody may pursue a STEM area, and that Math proficiency is not a must (a common misconception!).
There are several newly published children's books on women in STEM fields, including "Energy Superheroes – women in Energy careers" by Erin Twamley and quite a few more. Another good way to raise awareness to larger groups of people. 
In the recently published book "Empowering Women in STEM Personal Stories and Career Journeys from Around the World", Sanya hopes to appeal to people who are preparing to enter the workforce or who are in the workforce and contemplating a shift out of STEM-related sectors.
Improving D&I in lubricants – it's all in the details
Small actions such as ensuring women's participation in technical talks, placing them at the forefront, and acknowledging their contributions may have a significant influence to improving Diversity & Inclusion (D&I), according to Sanya. 
Simply identifying and showcasing women and minority groups, the debate is already altered. When most people consider manufacturing and reliability, they assume, "That's a man's world, it's hard job." By boosting awareness of the amount of women and minority groups through podcasts such as these or highlighting examples in the industry as role model, we begin to alter the dialogue.
The beauty of a diverse team
While asked about the key benefits of the diverse workforce, Sanya mentioned more room for creativity and more freedom for innovation. People coming from a variety of backgrounds usually mean different problem-solving approaches and that's what distinguishes diverse teams. However, to create a true diverse workforce, the lubricants industry needs to get rid of labels, boxes, and anything else that stifles creativity, enabling teams to collaborate effectively.
Most in-demand skill set
According to Sanya, the skill that everyone should have regardless of the lubricant sector is the ability to adapt, to pivot, to be open to change. This is where diversity of thought comes into play as the lubricants professionals need to be open to change, to learning new things, exploring new ideas to truly advance. 
"One of the things that united us during the pandemic was the ability to adapt to change and I think this is one of the most critical skills that anyone can have apart from being a good human", she concluded.
Listen to more of this inspiring conversation now.