Lube Magazine Feature: How to Manage Workforce Motivation in 2021 and Beyond
ABN Resource Director, James Moorhouse was featured in February 2021 Lube Magazine sharing his opinions on employee engagement & motivation.
In addition to our article "Strategies For Future Success: Keeping great talent in your organisation". James outlined the importance of high-performance work culture, and modern motivation techniques in today's work environment.
"Workforce teams and leaders are facing some testing challenges with engagement and motivation right now. This comes at a huge and often hidden cost in lost productivity and worker wellbeing. Whatever the environment and issues may be, I find motivation returns to the fundamentals of Autonomy, Mastery & Purpose." 

James Moorhouse, ABN Resource Director
You can read the full article below. Plus we'd recommend subscribing to read the full February issue here, which includes the very best lubricant industry insights.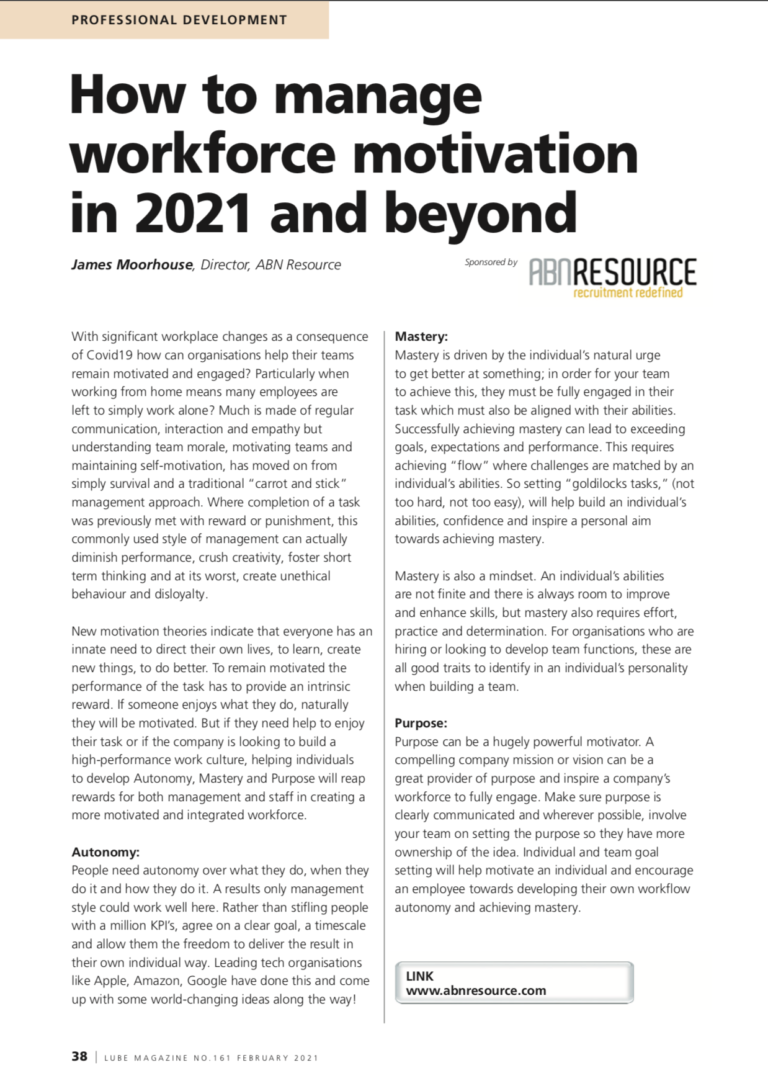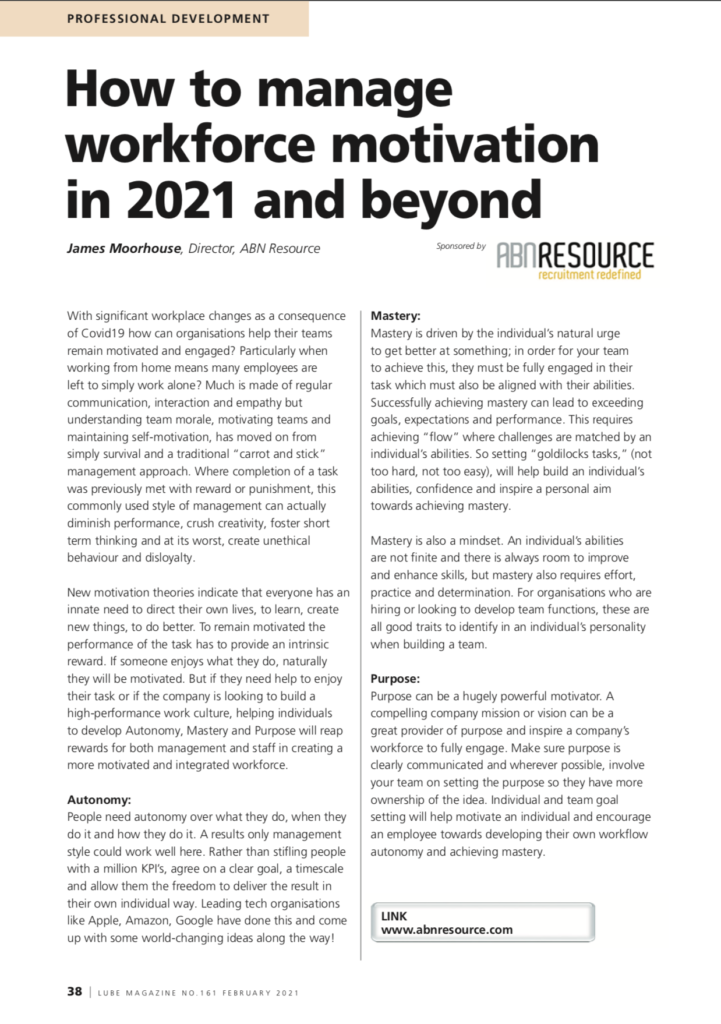 Personal Development
Thanks for reading. This is only the first article featuring in Lube Magazine this year. James will be exploring more personal development topics, giving insight into successful management, recruitment and retention techniques – keep a lookout for our follow up articles on this.
About ABN Resource
ABN Resource are leaders in the lubricants recruitment, specialising in matching exceptional talent with the most respected companies in the industry. Find out more about the work we do.