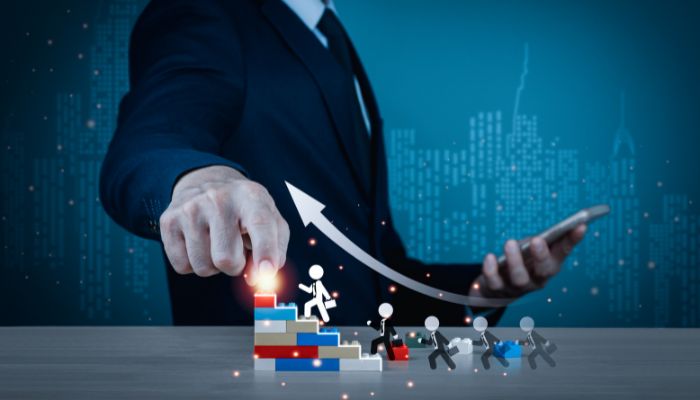 How To Grow When Demand Declines?
ABN Resource participated at the Lube Expo in Essen, Germany at the end of September. A key theme from our networking talks was the declining demand in the market. Many industry professionals were downbeat. Sighting flat or decreasing sales, and lower profit and forecasting further decline in the foreseeable future. All at a time when budgets and strategy plans are well underway for 2024 with executives wanting growth! 
It wasn't all doom and gloom.
Speciality product and service providers reported good news. Growth and a much more positive outlook as their added value offer and stoic outlook on the realities of the market are delivering good results. We also noticed some recent and pending acquisition activity and new market entrants, which will be exciting to see how those develop.  
So what are these groups doing differently to enjoy success? How can you grow when you face declining demand? And how can you finish 2023 strong, and make 2024 a year of business and personal growth? Well, the ABN Resource team delivers a monthly dose of positivity and answers to the questions below. 
How to Grow
In his talk at the Lube Expo, ABN Resource Director, James Moorhouse, advised delegates on creating a high-performance culture in business and successfully overcoming the sector's challenges. 
High performance matters because without it, you will not grow, and if you aren't growing, you are going backwards. In addition, you get feelings of stress, fulfilment, and negative impacts on well-being and relationships. A steady march of poor performance ultimately ends at a destination of you no longer having a business or a job. Pretty grim. So yes, high performance matters!
The One fundamental High-Performance needs
High Performance is often outcome-focused. It could result in you focusing on a result in sales, profits, service, or operational efficiency. High performance could be a feeling or state. Such as absolute engagement, all of you, fully attentive, in every moment. Or it could be defined as doing the right thing at the right time, every time.
However, you define High Performance, it only exists when you have the right people, doing the right jobs at the right time. And this is your answer for how to grow in declining demand: 
The right people, doing the right jobs, at the right time.
To help you achieve high performance, the team at ABN Resource have used their experience and knowledge from working with top people and companies across the global lubes market, to advise you on the traits you need to get the best from teams and individuals.  
Meet ABN Resource
Meet the ABN Resource team during the upcoming lubricants events in October:
ILMA Annual Meeting Congress 2023 – 7-10 October 2023, Palm Desert, California

UKLA and Lube's Media Conference 2023 – 18 October 2023, London, UK
Arrange your meeting today at enquiries@abnresurce.com.