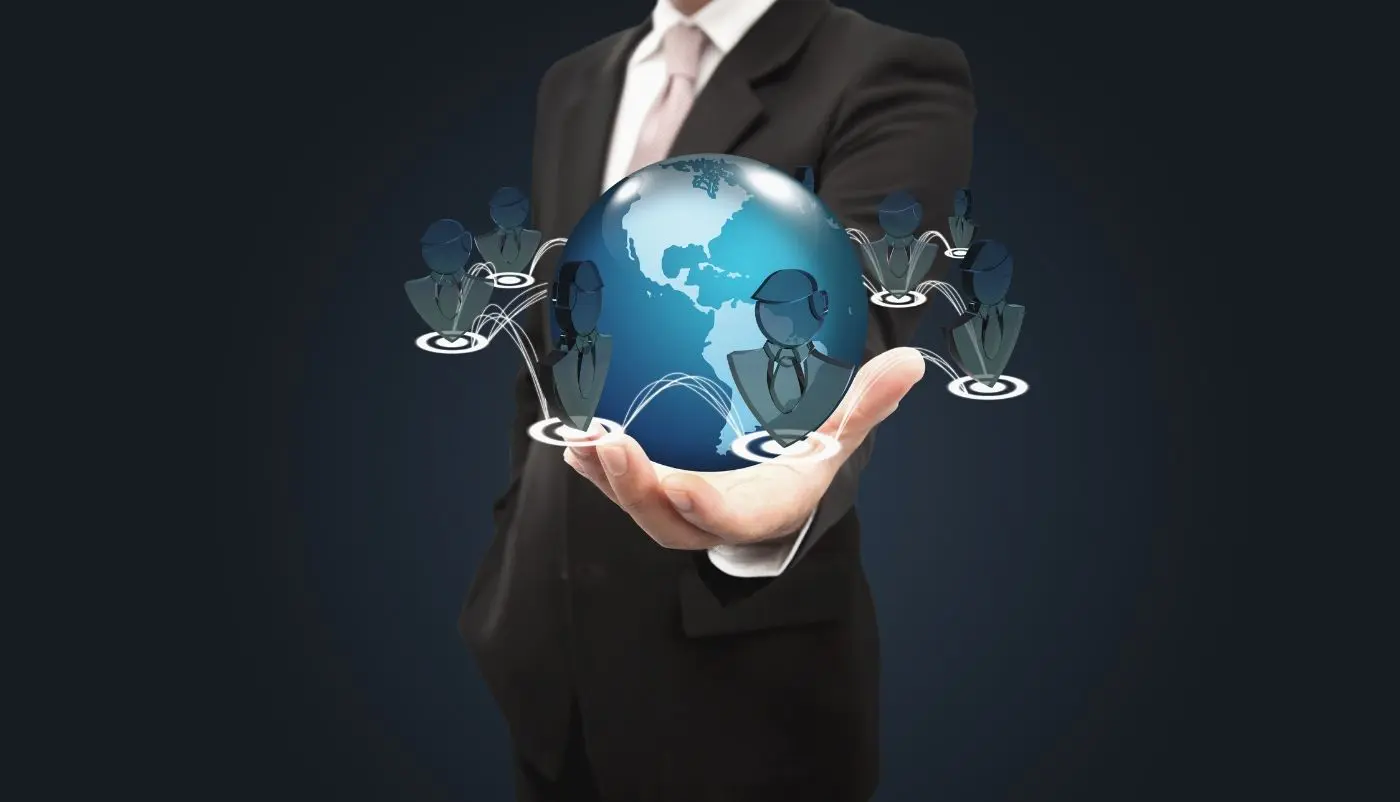 Can you really be a global recruitment specialist?
This is a question that's been proposed in various forms to us over the years, with the basis – can you really give a good service, if you're based in a completely different country to the business or the candidate that you're working with?
Considering all the markets we operate in are global markets, our business couldn't have thrived if our overseas service didn't work – but there are key challenges you have to overcome.  
Here's some insight into how we've made global recruitment work for our clients and candidates alike, placing top quality talent in long term positions.
1. Not having an office base in a particular area
This is where our commitment to travel comes in to play. From January to July this year we have visited 8 European countries, the USA, and have further trips to the Middle East and Europe planned later this summer.
These days, the world is an accessible place. Whilst modern technology makes it easier than ever to work remotely – from Skype, emails, calls, etc – there is no denying that face to face meetings are hugely important.
Meeting people first hand helps to develop relationships further and build trust – which is why we make a conscious effort to visit all our clients and as many of our candidates as possible. Just being in a clients office gives you a further feel for the company culture, which in turn will help you recruit the best fit for them – providing you with invaluable insight. Equally, people can look great on paper and even on video, but meeting in person allows you to get a real sense of a candidate.
First leg down….where to next? Recruitment is a global business. Make sure all clients feel personally engaged regardless of location. #recruitment #pipeline #oilandgas @ABNResource pic.twitter.com/ODxbSmotE1

— James Leigh (@JL_ABNResource) July 2, 2018
2. The time difference
Can you really be a global recruitment consultant if you work 9-5 hours?
Realistically, no. When you're working in different time zones it's difficult not to do work outside of the standard working hours, as you need to be available to international clients and candidates.
However, being family oriented people ourselves, a good work-life balance is hugely important to us, which is why thorough organisation is key.
With enough forward planning there's always a time that can be found that works for everyone – whether that's for a conf call or video meeting – to ensure you're not having to leave your family dinner halfway through.  
3. Not being a native of that country
Research is integral here.  It's not just important to understand the company culture to make sure you're supplying the best person for the role – understanding the country's culture is also vital.
Having operated in 30 countries now, we understand what questions we should be asking.
There's no point sending someone who classes themself as a foodie to somewhere where the nearest good restaurant is 50 miles away, or someone who loves the outdoors to a country where greenery is scarce – they'll only grow tired after a short time.
Our reputation is based on high retention – so we take background research seriously.
4. Ensuring a smooth onboarding process
Given the sophistication that's required in finding the right candidate, plus the value they can bring to a company, a successful onboarding process is crucial.
One way in which we ensure successful onboarding is through use of our unique i-intro candidate assessment platform, which offers advanced insights into candidates. This helps us to ensure there is both a willingness to relocate and that their skill set is perfectly matched with the role.
With our multi country experience we also have a very clear understanding of the logistics of getting international residence in a country, helping to alleviate relocation difficulties which can pose a further challenge. We have partnered with a global legal firm and documentation support businesses to make sure the right documentation, visas and contracts are put in place for a new worker relocating to a country.
We also ensure we keep in touch with candidates after placement – offering support when needed to help ease them into their new life.
The Positives of International Recruitment
Whilst global recruitment can have its challenges, the benefits of bringing in an international employee are huge.
Not only does it help when there's a skill shortage in the country, but by diversifying your workforce you introduce people to your company who've had different life experiences, and who've been exposed to alternative ways of working.
This means they can give valuable different perspectives than native employees, potentially leading to new ideas – which is only going to help improve your business offering (especially if you cater to a global audience).
Thanks for reading. Once your new employee is onboard there are further things to consider to ensure you retain your new found talent. Read our article on 7 tips for employee retention here.