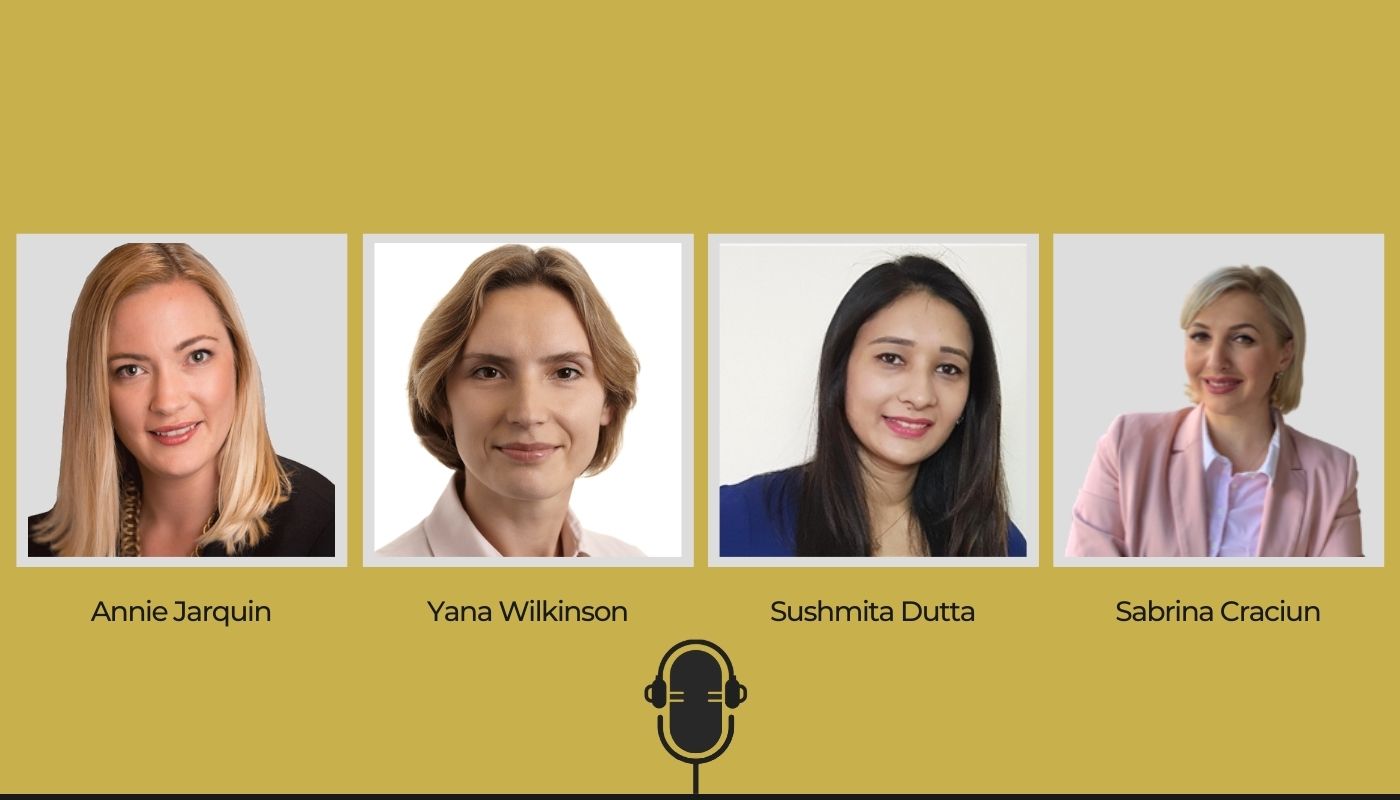 Panel Discussion with Kline Executives: How to Build a Passion for the Lubricants Industry?
Podcast: Play in new window | Download
Younger generations often view lubricants as an industry in decline rather than an innovative and technologically advanced sector in which to build a future. In the latest episode of the ABN Resource Podcast, 'How to build a passion for the lubricants industry', James Moorhouse, Director of ABN Resource, gathered four Kline & Company executives to disprove a few common misconceptions, shining a light into the real potential of this hundred billion-dollar industry.
"This is the industry of real people, with real problems", said Yana Wilkinson – Vice President, Energy at Kline. The Lubricants industry offers a diversity of roles, and has an ability to incorporate different professions, interests and personalities, giving a huge opportunity for professional development, which is one of the values that young people are looking for in their employer.
Kline experts agreed the industry itself should better communicate the contribution it has to the daily lives of people. Lubricants are used in everything. The product that seems so simple, it covers so many sectors. From industrial through the consumer to retail, and this variety is what keeps the industry exciting because we are always dealing with many different applications, according to Annie Jarquin, Director, Business Development.
There is also the innovation and novelty that people in the industry get to work with daily. "You read about electric vehicles and space exploration, and we say, we're doing that! We're going to be part of that industry. We're going to be part of that thing. Then you think that's going to change the future of our children, the future of our grandchildren.", said Sabrina Craciun, Business Development Manager at Kline. "I think it's a great industry and more people should join. Not just because you work with professionals, it's because you can be part of a greater thing".
To create a pipeline of fresh talent, lubricant companies should consider developing relationships with local universities, offering internship programs and externship programs. In their communication with the younger generation, they can combat misconceptions by sharing stories that demonstrate a positive experience, including that lubricants offer some of the most innovative and rewarding career opportunities for anyone's lifetime.
Yana Wilkinson: "Make it more appealing to people from different backgrounds, who would otherwise not even consider [entering the Lubricants industry]. And [..] maybe you James, this a part where you can be very helpful, to help stop painting the industry as it used to be, and start looking at the industry the way it's going to be in 20 years time."
Listen more of this inspiring conversation in the latest ABN Resource Podcast episode. It can be heard on Apple Podcasts, Google Play and other platforms. The podcast listeners are welcome to contact us via email to provide feedback and ideas for the podcast, or to become a guest on the show.
About Kline
Kline is a worldwide consulting and research firm dedicated to providing the kind of insight and knowledge that helps companies find a clear path to success. The firm has served the management consulting and market research needs of organizations in the agrochemicals, chemicals, materials, energy, life sciences, and consumer products industries for more than 60 years. 
For more information, visit www.KlineGroup.com.
About ABN Resource
ABN Resource are global recruitment consultants to the downstream oil industry. Working closely with a number of lubricants, fuels, oil, gas & power trading companies, we have been supporting the correct hiring decisions within organizations around the world.
For more information, visit www.abnresource.com.