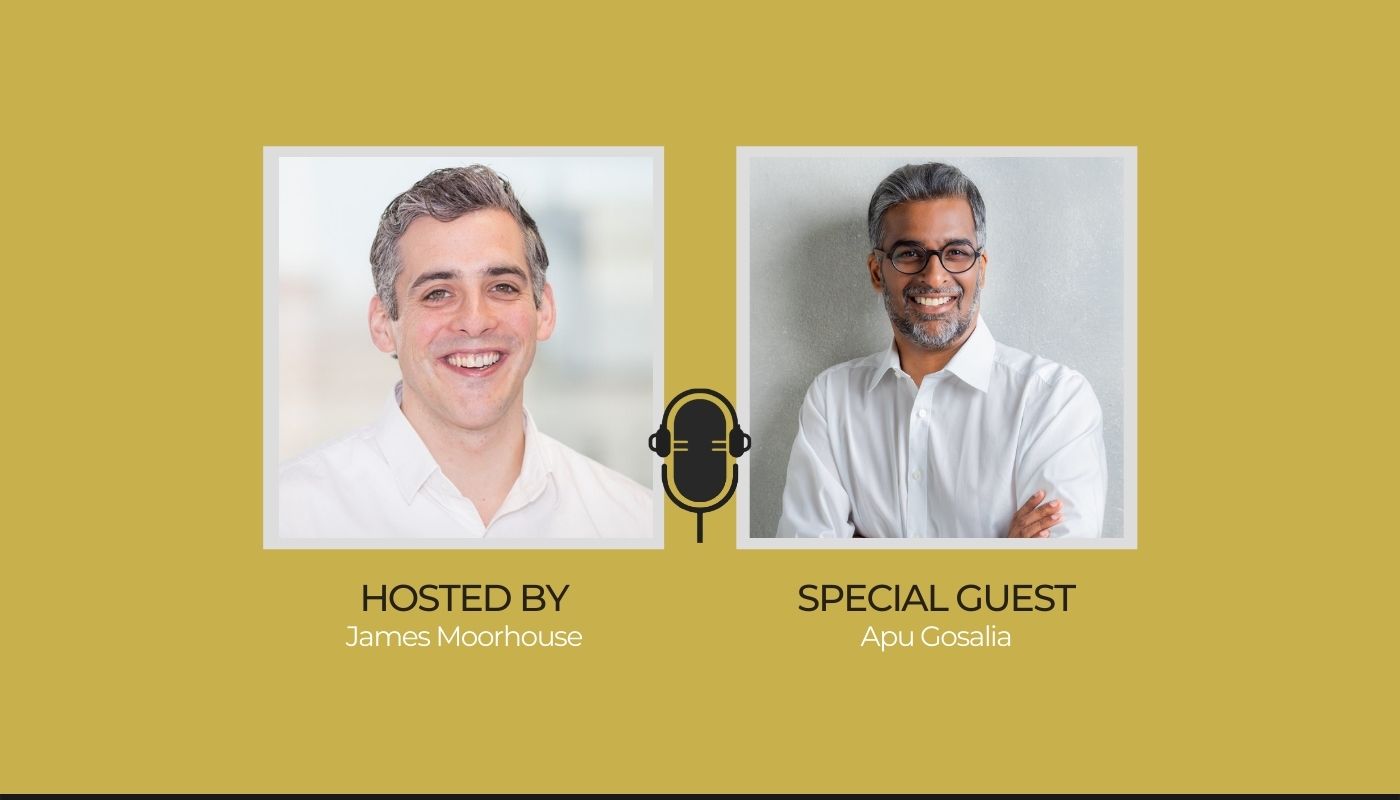 Achieving Carbon Neutral Status In The Lubricants Industry with Apu Gosalia
Podcast: Play in new window | Download
In this ABN podcast, our host James Moorhouse is taking an in-depth dialogue with Apu Gosalia on two important questions: 'How and Why lubricant companies should achieve carbon-neutral status.'
About
our Guest
Apu Gosalia is an independent sustainability expert adviser and a contributor to Sustainability InSite. He currently also works as a partner for the sustainability consultancy Fokus Zukunft, based in Starnberg, Germany; lectures at several German universities and is a regular keynote speaker on sustainability. Apu was appointed as a senator to the Senate of Economy in Germany in 2018 where he leads the working council on climate neutrality, part of the sustainable economy commission, since 2021. For more than 20 years, he had various roles at Fuchs Petrolub Group, last being chief sustainability officer and vice president of global intelligence. Apu holds a Diplom-Kaufmann from the University of Mannheim and an MBA from Western Illinois University, USA.
How
 carbon-neutral status can be achieved
To answer the key question How carbon-neutral status can be achieved, it is necessary to start from the very core and answer the essential question: 'Why is it necessary to strive for carbon neutrality in the lubricant industry today?'
Apu Gosalia points out 3 important ESG elements:
Environment – with reference to the Earth Day on April 22 and closely related to the Earth Overshoot Day.
Sustainable Development Goals – Paris Agreement in 2015 and virtual Leaders Summit on Climate hosted by US president Biden on April 22 and 23.
Governance – New stricter policies regarding the European Green Deal, agreement that there will be a stricter law to the objective of Europe being a climate-neutral continent by 2050.
What is needed
to make carbon neutrality happen?
To achieve carbon neutrality and change global awareness, it is necessary to understand that every company is a sustainable community in which each member has an essential role to play. In one such community, in which each member (employee, employer, or customer) works for the benefit of the wider community and a sustainable environment, the key focus is on social change and an agreed mindset on the alignment of values as a new humanity concept.
Providing sustainable value to the customer by providing more eco-friendly sustainable lubricants, which in the application phase lower his operational CO2 emissions, that is thinking beyond the profit and not only due to the profit and it consists of a 3C-approach as Gosalia explains, which a lubricant manufacturer should follow:
Calculation

– Measuring carbon footprint, feedprint, and fingerprint.

Cutdown

– Reducing CO2 emissions in own lubricant production.

Compensation

– Offsetting unavoidable CO2 emissions by investing in global climate projects.
The 3 C's is also one of the leading concepts of the sustainability consultancy Fokus Zukunft, based in Starnberg, Germany where Apu Gosalia currently partners with, being in charge of supporting lubricant, base oil and additive companies on their 3C-path.
Benefits
& Challenges of achieving carbon neutrality
Some of the benefits of achieving carbon neutrality are:
Being able to provide customers net-zero carbon products

Improving economic, ecological, and social circumstances and delivering clean technologies and sustainable global economic development to countries
The main challenge is the greenwashing discussion, which is represented for justified reasons, but only by investing in climate neutrality in addition to reducing CO2 emissions, we can go beyond a false impression.
Sustainability is in these times somewhere in between the recovery of the industry post-pandemic, but also between innovation which must come as part of sustainable solution.
MORE INTERESTING CONVERSATIONS
In case you have missed our previous episodes, visit our podcast page – it features more discussions on the hot topics within the lubricants industry between James Moorhouse, from ABN Resource, a global recruitment agency within the oil industry and his guests.
You can follow us here:
Follow Apu Gosalia:
Links to content mentioned in show: