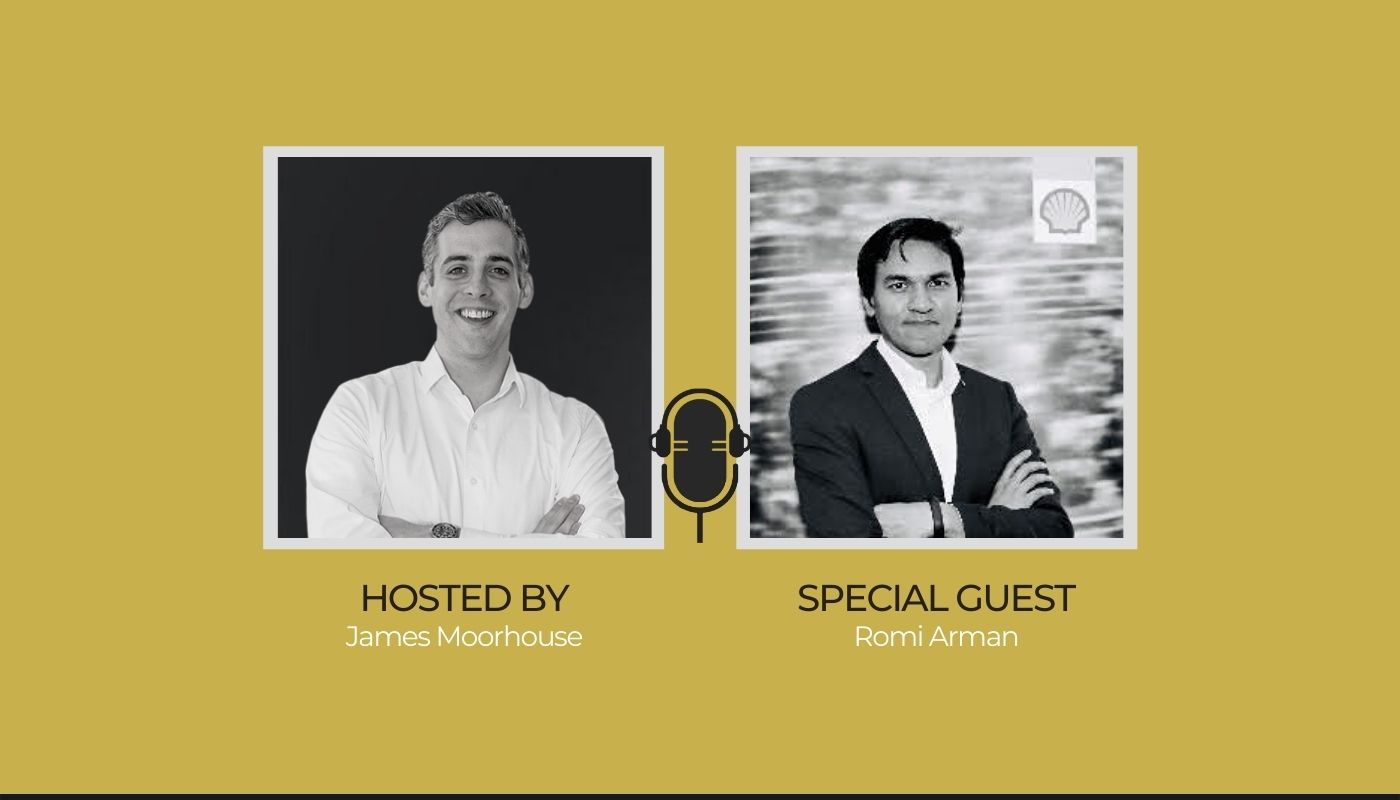 Digital Transformation For Cleaner Energy Solutions With Romi Arman
Podcast: Play in new window | Download
In this ABN podcast, you have a unique opportunity to hear contemporary insights into the key values of digital transformation, the positive impact toward sustainability, customer deployment, and B2B industrial solutions it can provide within the downstream oil industry.
ABOUT OUR GUEST
Romi Arman is the Global Head of eCommerce & Digital Transformation at Shell. He has over 20-year background in consulting, strategy, marketing, and large-scale global digital transformations.
Romi Arman has worked across various fields of digital programs including customer omnichannel data analytics, robotic process automation, automation, CRM deployment APIs, and e-commerce. He is currently focusing on Shell's award-winning B2B e-commerce platform, which is called Shell Market Hub ranking as the fifth largest e-commerce platform just behind the Apple Store.
THE DIGITAL TRANSFORMATION
When we talk about technology people tend to forget that its main value is to serve people and make everyday business easier and faster. To be able to use technology that is developing rapidly, it is necessary to change the mindset of the people we work with: our internal team, but also our customers.
'Getting the technology right is the easy piece, it's only 30% of the job. Getting change management right is 70% of the task with digital transformation.'
TWO SIDES OF SUCCESS
Romi gives very useful insights into modern marketing approaches:
1. Creating a customer program with a focus on the customer along with creating a problem-solving strategy in relation to the main benefits of the product.
2. Utilizing citizen development will save a lot of time and money during the application development process.
THE FUTURE OF DIGITAL TRANSFORMATION
There are several different approaches within the digital transformation concerned:
Retaining new talent – Automating the ordinary so people can focus on the extraordinary is a great approach and opportunity for new generations.
Working in a safer environment – Augmented reality as a remote assist tool for faster and better detection and control of emission from internal system to external sales channels and B2B business solutions.
Sustainability and existential challenge within climate change – B2B industrial customers solutions – award-winning equipment management platform for comprehensive machine monitoring, cost reduction, and increased safety.
LISTEN MORE
Listen to the full podcast to find out more about net-zero energy emission, the potential of biofuel, and why curiosity, humility, and a range of skills are key values for long-term success in the downstream oil industry.
Follow Romi Arman: Linkedin
You can follow ABN Resource here: Linkedin