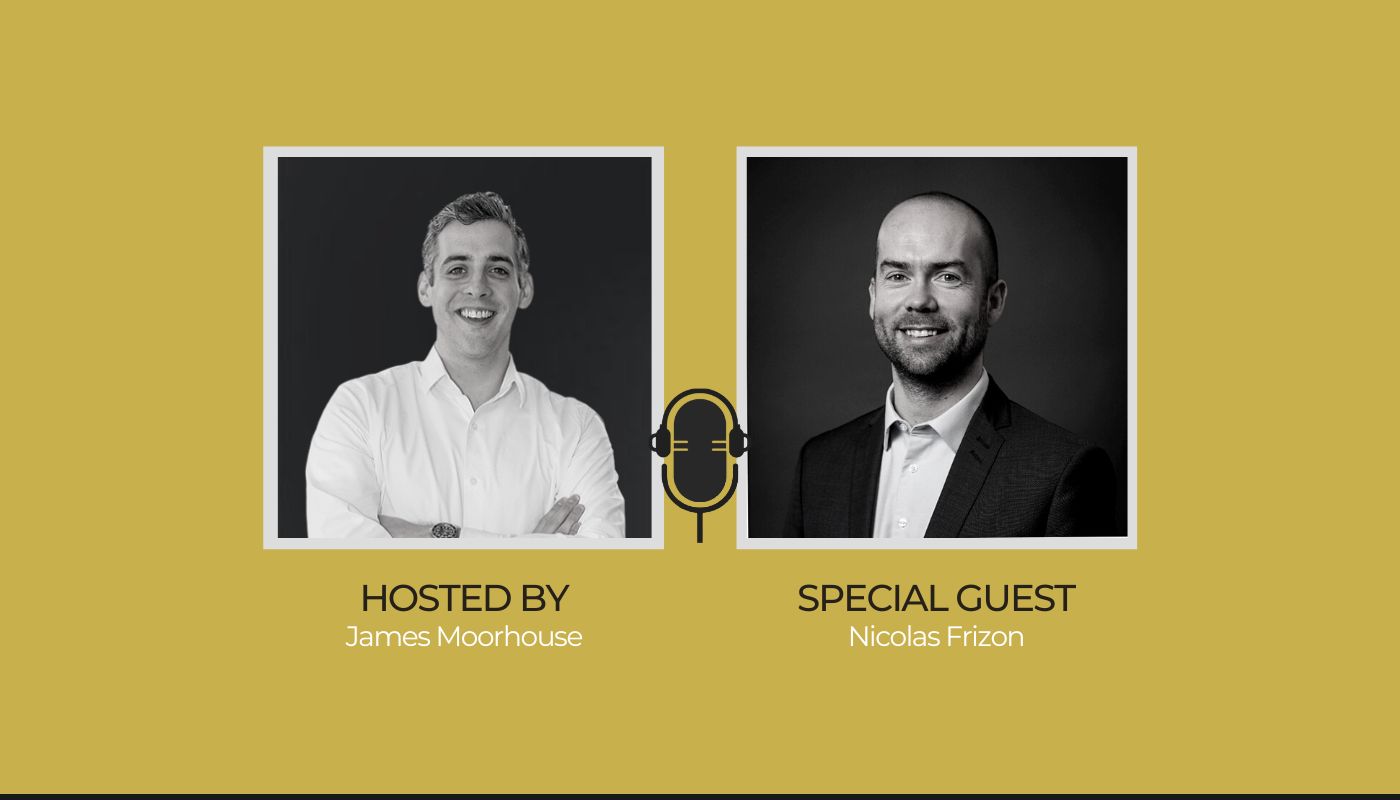 Winning Tactics for Leadership in the Lubricants Industry with Nicolas Frizon
Podcast: Play in new window | Download
In this episode our host, James Moorhouse, invited Nicolas Frizon, Global Head of Sales, Industry and Automotive Division at NYCO, to discuss three elements of successful leadership in the lubricants industry:
The biggest challenges of leadership today

Importance of mentorship in leadership

Why it is important to get out of your comfort zone
About our guest
Nicolas Frizon is the Global Head of Sales, Industry and Automotive Division, at NYCO.
NYCO are a leading specialty lubricants and synthetic esters company. Nicolas is a Chemical Engineer with a Master's Degree in Cosmetics, Formulation, and Commercialization in Fine Chemistry. In his career to date, Nicolas has worked in chemical distribution, home care, industrial chemicals, crop care and lubricants.
Starting in technical sales he has progressed into a key leadership position and is a great example of the type of varied, diverse and progressive career path a person can have in the lubricants sector.
Perspectives on what makes a great leader
Communication and Vision, according to Nicolas, are two key traits of a successful leader.
The ability to anticipate the future and to develop a vision, not only for future generations but also for the market and the business itself. This visionary side involves the ability to:
The other side of a great leader is the ability to communicate effectively with employees and clients, and above all, to have the capacity and talent to summarize and adapt to changes. A great leader is one that can bring individual ideas and individual experiences into one vision in a clear and simple way.
The role of mentorship
Mentorship is a practice which is becoming more visible and more common within lubricant organisations. It not only benefits newcomers in the path of growth and development but mentors themselves see a benefit to learning new things from younger generations.
Constant evolution in the lubricants industry
With some exciting opportunities and changes in the lubricants marketplace, Nicolas and James shared their opinions on the biggest changes and the most exciting developments in the lubricants industry.
Listen to the very end to hear what it takes to close the bridge between generations and the important role the lubricant leaders have in the industry transformation we are facing today.
Follow our guest Nicolas Frizon: LinkedIn
Follow NYCO: LinkedIn
Follow James Moorhouse: LinkedIn
Follow ABN Resource: LinkedIn