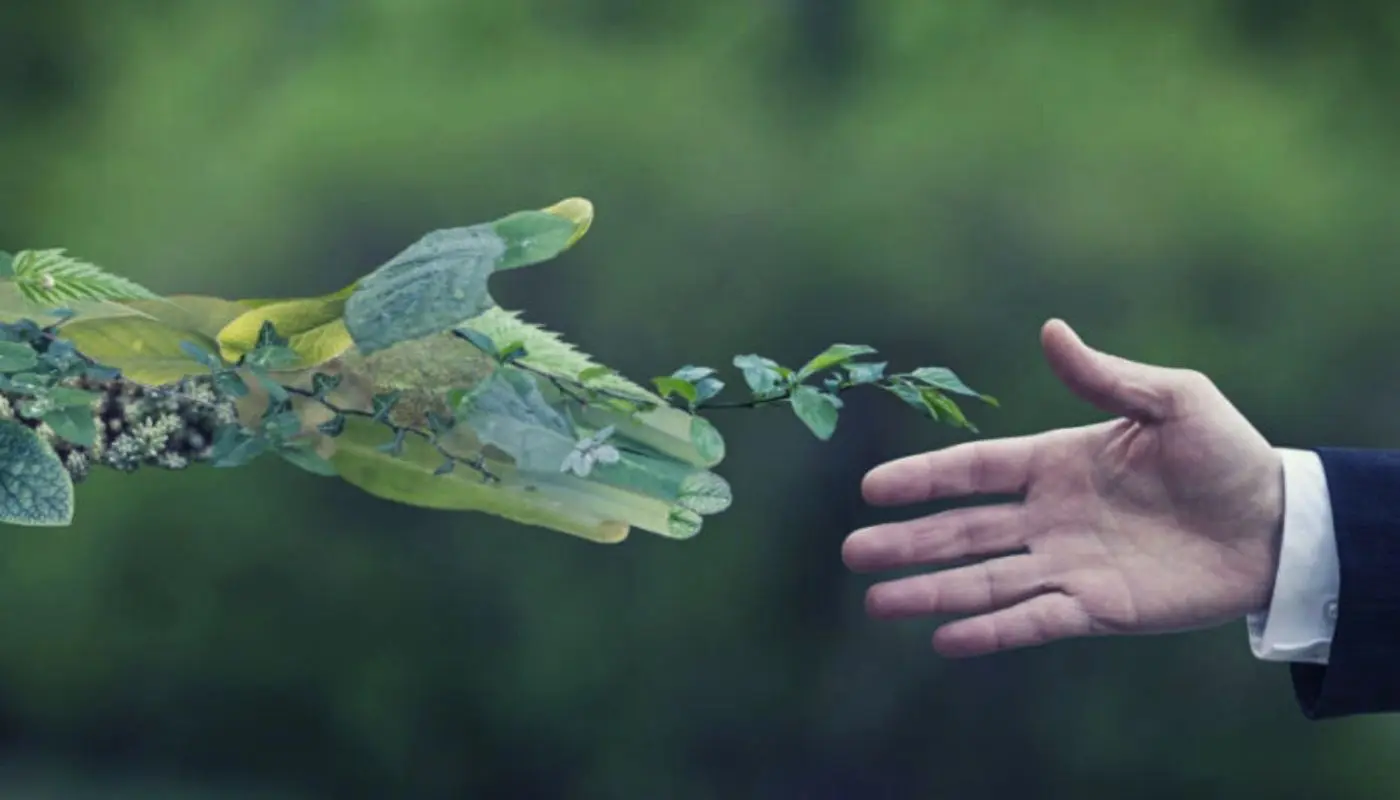 Sustainability – The New Frontier For Top Talent In The Lubricants Industry?
According to a report by PWC, 65% of the modern workforce wants to work for an organization that has a positive impact on the world. Given the talent acquisition challenges facing lubricants organizations, it is now more important than ever to reconsider your business's sustainability policies as they could be a powerful tool in talent attraction. 
In this article, we show you how to leverage sustainability to attract and hire talented and committed employees to your business.
Sustainability as a talent attraction tool in the lubricants industry
In 2020, the Union of the European Lubricants Industry (UEIL) established a sustainability task force to develop a framework to measure lubricant companies sustainability. As stated by the task forces chairman and sustainability expert, Apu Gosalia, the move was partly driven by the need to attract next-generation talent to the lubricant industry.
A commonly held, but incorrect belief by industry outsiders is the lubricants industry is an unattractive sector because of its impact on the environment. However, this is not the case – lubricant organizations around the world reduce more CO2 with their products in the use phase than actually during the production phase, according to Apu Gosalia. With more effective communication to external stakeholders about lubricants positive impact on environmental efficiency, this could be a compelling statement to an outsider looking to get involved in the sector.
Increasingly younger people are placing emphasis on meaningful work over earning a high salary, this type of message needs to reach the next generation of budding scientists, engineers and technicians. By ignoring this growing desire, lubricant businesses risk restricting their access to a young, talented and socially responsible workforce.
Three Reasons Sustainability Attracts Job Seekers
Our research and other studies point to three mechanisms that explain why job seekers are attracted by sustainability. How can your lubricants organization maximize it? 
1. Employee pride
Sustainability actions often lift a company's reputation and status, leading many job hunters to anticipate a sense of pride by working for a prestigious organization respected for its sustainability. To prove this point, 69% of job seekers told Glassdoor that, they would not accept a job at a company with a poor reputation. A whopping 84% claimed they would consider leaving their current positions if offered a role at a company with a better reputation.
ACTIONABLE TAKEAWAY: Elicit employee pride by implementing sustainable practices in your company's day-to-day, which could be a reason job seekers choose your organisation:
Adopt sustainability practices that surpass industry standards and distinguish your lubricants organization from other employers, such as by coordinating sustainability with your brand, products, and services.

Link sustainability to the organization's prestige by seeking recognition and grants from reputable third-party organizations.

Demonstrate employee pride through testimonials and by showcasing how you celebrate sustainability achievements.
2. People Practices
Sustainability initiatives suggest that a company genuinely cares about the well being of the greater society, it would therefore stand to reason it treats its employees well. 
ACTIONABLE TAKEAWAY: Reinforce a belief your company cares about society and the planet more generally, and link this to your people practices:
Showcase employee-driven sustainability initiatives to illustrate how they are tied to efforts to create a meaningful and rewarding work environment.

Deliver clear, specific and captivating messages to job seekers about how your sustainability practices are connected to the work environment.

Move away from vague sustainability statements, like 'our product is better for the planet'. What makes it better for the planet? 
Showcase motives beyond profit-seeking, ensure you link sustainable practices with social and environmental values as well. Be transparent about viewing sustainability as a source of competitive advantage through reduced energy costs, employee retention, brand management, and so on. 
3. Shared Values
Job seekers are more likely to choose a company whose core values are aligned with their own. Another Glassdoor survey found more than 70% of job seekers wouldn't apply to a company unless it aligns with their values. If social responsibility is one of those values, then it makes sense that job seekers would be drawn to a sustainable company.
ACTIONABLE TAKEAWAY: Demonstrate your organizational values proposition linking it to your sustainability initiatives:
Explicitly describe company values that drive specific sustainability actions, such as values about protecting the natural environment, managing relationships with external stakeholders, addressing employee concerns, and being a responsible corporate citizen.

Highlight management's commitment to sustainability—from the C-suite through to the middle management. Leaders set the tone on values and organizational culture, so use leaders as role models. Show job seekers how sustainability is infused in daily work activities, training programs, reward systems, and operational practices and objectives. Your hiring practices are a great place to start.
Communicating sustainability in the lubricants industry
Communicating sustainability is not an easy task. However, there are plenty of lubricant organizations around the globe that are doing a great job in communicating their efforts towards sustainability. Take a company such as Neste. They have a very clear mission and a clear sustainable green agenda, combined with a vision for looking after the next generation. It shows how this industry can be a force for good and gets a very engaged and high performing workforce.
Stay tuned for more exclusive content!
We hope these strategies will help you transform your sustainability initiatives into a reputational asset that attracts top talent,  especially among the growing numbers of younger workers who are bringing their strong social convictions to their job seeking. Stay tuned for more advice about using effective and honest communication to position your organization as a sustainable employer of choice.