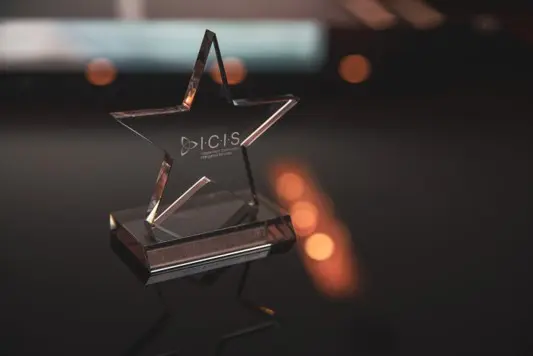 Rayan Bakhashwain wins the ICIS Rising Star 2020 – Middle East & Africa Award
The title of the Rising Star – Middle East & Africa went to Rayan Bakhashwain, Key Account Manager at Saudi Aramco, at the ICIS Middle Eastern & African Base Oils & Lubricants Virtual Conference.
The 'Rising Star' award is intended to recognize the most promising emerging talent in the base oil and finished lubricants industry. For ABN Resource, this is the third Rising Star event that we were delighted to sponsor in 2020. 
James Moorhouse, ABN Resource Founder and Director:
It is really important we celebrate the achievements in some of the most promising careers in the sector and recognise the talent we have in the sector. As we look to retain and attract more staff to the lubricants, additive and base oil markets we need to be able to communicate more effectively what an exciting and rewarding sector lubricants can be. The rising stars are a great demonstration of what you can achieve with the right work ethic, attitude and support.
THE WINNER OF THE ICIS RISING STAR 2020 – MIDDLE EAST & AFRICA
Rayan Bakhashwain, Key Account Manager at Saudi Aramco
Congratulations to the winner of the ICIS Rising Star 2020 Award – Middle East & Africa, Rayan Bakhashwain!
In his own words, Rayan's goal is always to keep the world in motion by providing the Middle Eastern market with high-quality base oils. During the last 3 years, Rayan was able to convert many customers who buy low-quality base oils to purchase higher quality base oils that will have a positive impact on the environment by reducing emissions.
Congratulations to Rayan, for well-deserved success from everybody at ABN Resource!
ABOUT THE ICIS RISING STAR AWARD
The ICIS Rising Star Award exists to recognize and celebrate the very best talent, who has demonstrated exceptional commitment, ability and drive whilst working in base oils and finished lubricants industry. A platform for rising stars of the industry aims to highlight outstanding achievement.
ICIS has rolled out the award to its regional conferences throughout the year. We look forward to supporting the Pan America event in December, which you will be able to read more about on our website soon.
Recognize your colleagues as "ones to watch"
You can nominate now, for the next rising stars event. Eligible candidates must have been working in the base oils and finished lubricants sector for fewer than five years below the VP level. They can come from any background and be based in Pan America. As long as they are making an impact on the industry right now, this award is open to everyone! The submission deadline is Wednesday 11th November.
Do you know anyone or consider yourself to be a Rising Star? Submit your application today!
MORE ABOUT ABN RESOURCE
ABN Resource is attracting talent to the global lubricants industry. If talent attraction and succession planning is a problem facing your business, contact us now to find out more about how we can support your business.
We have more leadership and personnel tips on our site, or sign up to our newsletter to get notified.