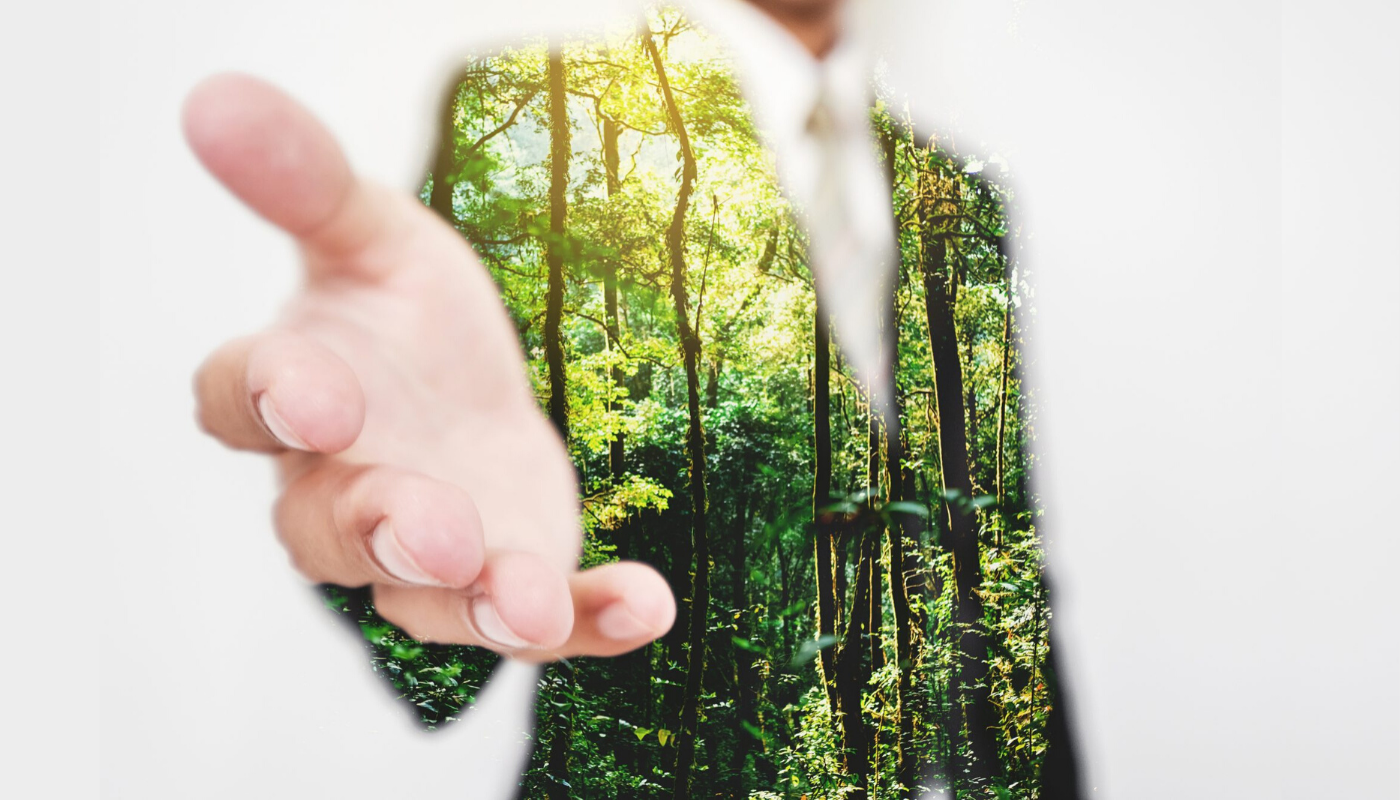 6 Examples Of Sustainable Practices Followed By Lubricants Industry Globally
Sustainability is at the centre of business strategy. Major oil, gas and lubricants companies are making increasingly sizeable investments in innovation and technology that brings efficient, sustainable, low-carbon products to their customers and decreases their own environmental and carbon footprints. 
Today, we will take a look at sustainable practices at some of the companies within the lubricants industry from a slightly different perspective.
Nature-based solutions at Shell
Shell aims to become a net-zero emissions energy business by 2050 or sooner, in step with society and its customers. 
To do so, Shell has built a broad portfolio of projects including investment in nature-based solutions that protect, enhance and restore natural ecosystems such as forests, grasslands and wetland. These projects support the reduction of the CO2 emissions release, and also benefit local communities by funding activities such as new schools or freshwater supplies. 
For example, Shell Go+ Drive Carbon Neutral scheme supports global nature-based projects such as the Cordillera Azul National Park Project in Peru or the Katingan Peatland Restoration and Conservation Project in Indonesia.
Water waste management at Total
Total has implemented a long-term strategy to avoid and limit the impact of the company's activities on water resources across the whole life cycle of their facilities and products.
Total has introduced their own management systems, processes and standards to manage this critical natural resource. Their actions among others include the optimised water risk and impact management, alignment with the requirements set out in local regulations, and extensive water performance reporting.
To share and promote the best water management practices, Total also builds partnerships and participate in industry water resource initiatives and assist with the development of industry standards and shape relevant policy.
Advanced recycling at ExxonMobil
ExxonMobil supports making the most of resources and minimizing waste, which are the underlying principles of the circular economy concept.
Their waste reduction efforts are focused on two primary areas. The first is a decrease in the overall amount of waste generated by becoming more efficient in their operations and evaluation of the waste and energy implications of new products and processes. The second involves waste reduction through elimination, reuse and recycling.
Just recently, ExxonMobil completed the initial phase of a plant trial of an advanced recycling process for converting plastic waste into raw materials for the production of high-value polymers. The trial, at the company's existing facilities in Baytown, Texas, marks another step in ExxonMobil's efforts to help reduce waste in the environment and maximize resource recovery.
Operation's improvement at Lubrizol
Lubrizol's facilities around the world are working proactively to mitigate their demand for global energy resources. Typical solutions include increasing equipment efficiency to use less energy; switching energy sources to cleaner-burning natural gas; reclaiming energy that can be used for heat; and installing energy-efficient LED lighting at many plants, warehouses and offices. 
The company also uses renewable energy sources. In India's facilities, Lubrizol installed solar panels. At our Hazelwood, U.K., R&D centre, Lubrizol installed regenerative dynamometers throughout the lab, which converts mechanical energy from machines into electrical energy for use, leading to reduced demand for utilities.
Responsible supply chain management at Chevron
In addition to efficiency and operational excellence, Chevron's approach to managing the supply chain focuses on two elements that are critical to their long-term sustainability. 
One of them is creating prosperity through local and inclusive economic opportunity in communities around the world. For example, Chevron remains an industry leader in the development of indigenous capacity in Nigeria's oil and gas industry by creating job opportunities, boosting local economies and generating related multiplier effects.  
Chevron also seeks to build and maintain a supply chain that reflects diversity. In the United States, the company is dedicated to developing and promoting successful partnerships with woman- and minority-owned businesses and small businesses.
The second filar is their commitment to human rights and health, environment and safety practices. The company is actively encouraging their contractors and supplies to meet these standard and help raise the bar for thousands of companies around the globe to be accountable for their practices.
Lubricants Regeneration at SKF RecondOil
Producing lubricant oil requires large amounts of crude oil. The extraction of that crude oil and the transportation of new and used oil comes at an environmental cost. 
SKF RecondOil have created a Double-Separation Technology (DST) system which allows a complete recovery and reuse of industrial lubrication. The technology enables continuous regeneration of the same lubrication oil and helps keep lubrication oil in prime condition with all original properties intact.  
This is a truly circular economy of oil that greatly reduces environmental impact and CO2 emissions. When the same oil is reused it not only causes savings for SKF RecondOil's clients but for our natural environment as well.
Final words
In addition to these examples, we have seen a number of SME lubricant companies go Carbon Neutral in Germany, and UK blenders have improved their production sites with solar power and greater energy efficiency measures. "A journey of a thousand miles starts with the first step" and whilst some companies are further on the journey to a sustainable future than others, this article highlights change is possible and with sustainability, you can protect the planet, profit and people.