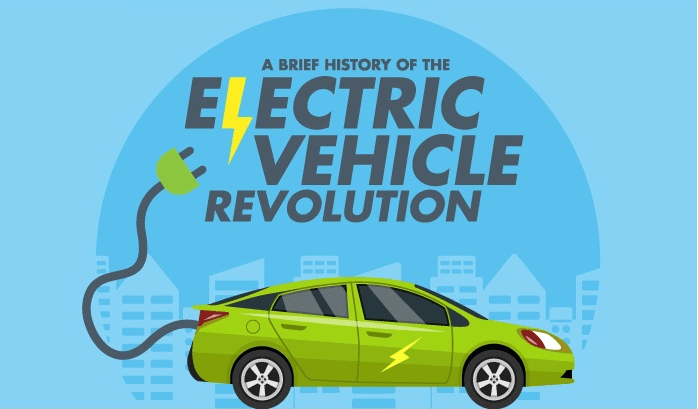 Key players in the Electric Vehicle revolution
A hot topic in the Energy industry, we take a brief look at the key players in the Electric Vehicle revolution. Gone are the days of removing the threat by means of acquiring, then shutting down EV providers, as a growing number of companies seek to establish themselves in this ever-growing business sector.
Update: See our full timeline of the electric vehicle revolution here.
BP
Electric Vehicle ownership in the UK alone has been predicted by BP to increase from 135,000 in 2017 to 12 million in 2040. The oil company have already taken steps to ensure they're changing with the market (avoiding a repeat of Blockbuster!) with their recent acquisition of Chargemaster – the UK's largest EV charging network and the leading supplier of EV charging infrastructure. Based on their predictions, this was an integral move in solidifying their position in the EV industry, by ensuring they're a key provider for the rising consumer demands.
It's likely BP will further scale up the current Chargemaster offering (set to be rebranded as BP Chargemaster), expanding on the already existing 6,500 charge points across the country whilst further developing the alternative EV charging units (such as home charging).
Vattenfall
In April this year, Swedish energy company Vattenfall also announced plans to boost their offering in the e-mobility market, with the aim of becoming Northwestern Europe's biggest operator of electric vehicle charging within 5 years.
With growth plans in place to enter new markets in the UK, France and Norway, the company is set to start offering pay-as-you-go EV charge points to any EV's, without requiring a membership or subscription –  a crucial stand out point compared to other providers.
Shell
Leading global oil company Shell are becoming serious backers of EV. Their Chief Exec, Ben van Beurden, recently announced they welcome the 2040 ban on new petrol and diesel cars, even suggesting the ban is brought forward.
Shell notably acquired one of Europe's biggest and highly regarded EV charging providers 'NewMotion' last year, opening their first EV charging points in the UK back in October. The company have since announced plans to increase the number of stations they operate globally from 44,000 to 55,00 between now and 2025 (with 50% of these situated in China, India, Indonesia, Russia and Mexico). For new car buyers who are tempted by EV, having a familiar household brand involved in the experience may help to encourage the move over from fuel.
In February this year, Shell also acquired The UK's largest independent household energy supplier First Utility. Considering surveys indicate that most EV owners prefer to charge at home, this is likely a tactical move to increase their position in the EV sector.
Renault-Nissan Alliance
Surprisingly, Elon Musk's headline-grabbing Tesla doesn't top the chart when it comes to global EV manufacturing. Forbes' recently published Q1 figures for 2017 indicate that it's the Renault-Nissan alliance that moved the most vehicles – shipping 37,000 EV's last Q1 (compared with Tesla's 25,000 units).
The company have also recently pledged 1 billion euros to accelerate their electric vehicle production in France, in a vow to make the country a 'centre of excellence' for EV's. Plus, they've also announced plans to create 12 new all-electric vehicles in the next 5 years.
Tesla
Despite coming in at second in Forbes' Q1 list, you can't talk EV without mentioning one of the most famous manufacturers in the industry, who've been a major driving force in the global transition to electric vehicles.
In a recent progress report released by the company, they outlined plans to rollout thousands of their EV supercharger stations across the globe in 2018/19, with the bulk of these in North America, Europe & China.
It was also announced this July that the car marker has officially signed an agreement with Chinese authorities to build a 'Gigafactory' in Shanghai (their first factory outside the US) with the intention of producing 500,000 vehicles within 5 years of the factory being built.
That being said, the company has made headlines recently for less positive reasons (such as missing production targets), highlighting the challenges of this new market.
Nidec ASI
A company likely to have a big impact within the EV sphere is Italian business Nidec, who's new ultra-fast charger prototype has been described as a 'game changer' in the industry.
Nidec claims it can recharge EV's up to 80% of their capacity in under 15 minutes, compared to the Tesla Supercharger which takes around 30 minutes for the same amount.
Even more impressive, the charger has also been designed to act as a buffer between the vehicle and the grid, relieving some of the grid pressure by use of a battery energy storage system. This allows the battery to deliver 6 to 7 times the power that is sourced for the grid, meaning charge points can be constructed in areas where the the electrical supply is insufficient (such as multi-storey car parks) or where the electrical infrastructure isn't adequate (i.e in poorer countries).
Thanks for reading. Check out the rest of our recent articles here.