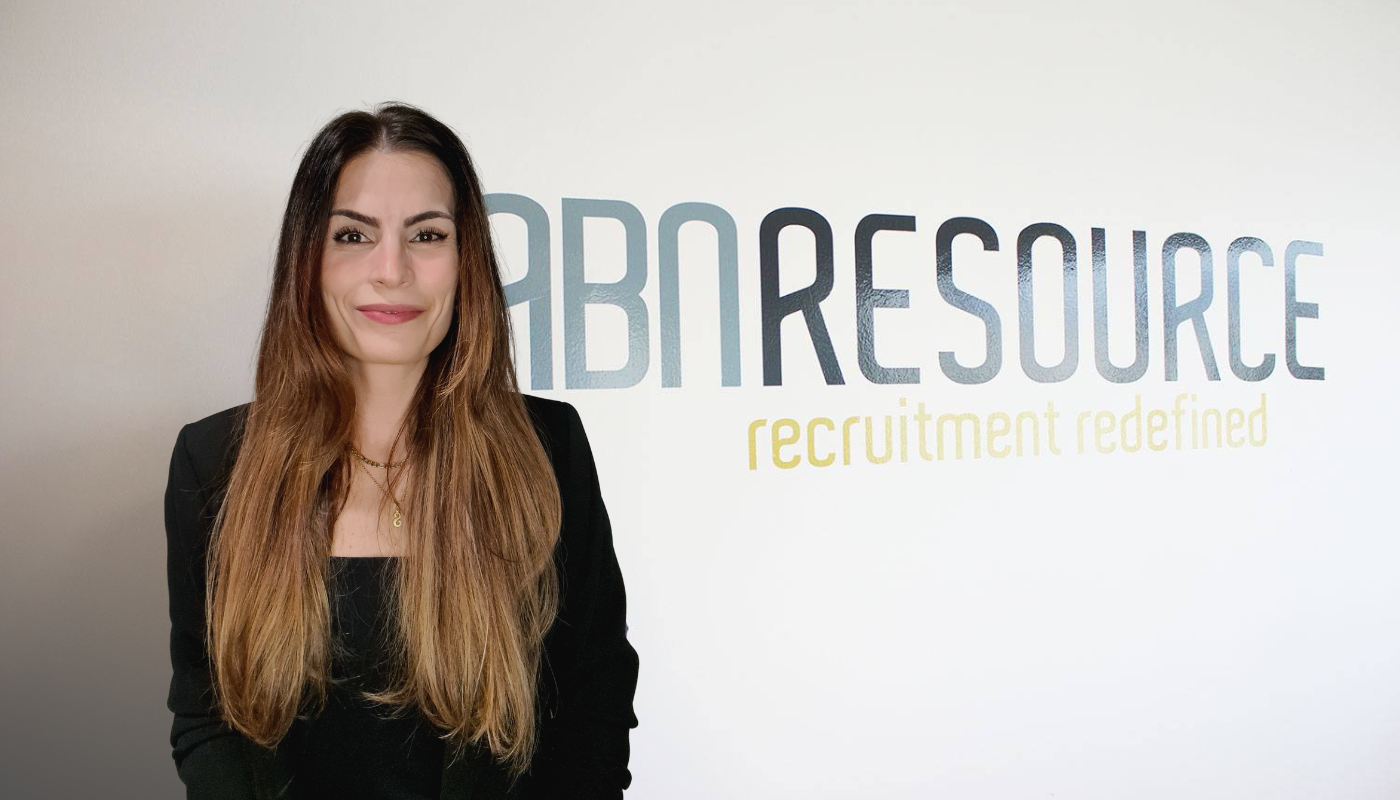 Introducing: Sabrina Panero, Our New Delivery Consultant
ABN Resource are pleased to welcome Sabrina Panero to the team. Sabrina joins us as a Delivery Consultant and brings her fantastic intrapersonal and relationship development skills – something we know our candidates and clients will benefit from.
We sat down with Sabrina to find out more about her recruitment background and how she plans to make an impact at ABN Resource!
Sabrina, it is an absolute pleasure to welcome you to the ABN Resource family! Could you tell us about your experience?
Thank you so much, I am very excited to join the team!
I have been working in recruitment since 2016, and I've had the opportunity to learn and improve my professional skills within the agency and in-house side of the business since. 
What made you decide to work with ABN Resource?
My recruitment career was solely based within the Healthcare market, and I was ready for a challenge when James got in touch. Their values of Service, Trust, Perseverance, and Delivery strongly resonated with me, and together with their highly detailed processes and the fantastic team of people meant I embraced the challenge of diving into the lubricants and fuel international market, which was new to me!
What key skills will you bring to the team?
I am a very social person, and love getting to know people and helping them be happy whenever possible. My role as a Delivery Consultant is based on reaching out to professionals and establishing strong connections that allow me to get to know them as people and help them find their dream job. 
Where do you see your role progressing?
At the moment, my main goal is to study the lubricant and fuels industry to be able to offer my consultancy services at a specialist level, just as I previously did with the healthcare market. The more I know, the better I can service the professionals in the industry. 
The next question is the one we ask everybody who joins ABN Resource – if you were in charge of the office playlist, what 3 songs would you choose?
Feeling good, Nina Simone

Perfume, Supervielle Remix, Bajofondo Tangoclub

Ain't no mountain high enough, Marvin Gaye & Tammi Terrell
Finally, how have you found your first week at ABN Resource?
My first week was filled with great training sessions that allow me to have a better understanding of the lubricant and fuels industry, as well as the detailed processes ABN has in place to ensure our clients and candidates find their perfect match.
We're excited to further expand our customer relationship offering and look forward to seeing Sabrina develop in her role.
Want to learn more about the ABN Resource team? Meet our specialists here.